Összeszedegettem, mire volna érdemes elmenni szerintem, úgyhogy ajánlom mindenkinek! Igaz, fizikailag is képtelenség mindenhol ott lenni, nemhogy anyagilag, így én sem leszek, mély sajnálatomra... Egyelőre csak az októberieket volt energiám megszövegezni, ám a többiek is nemsokára érkeznek!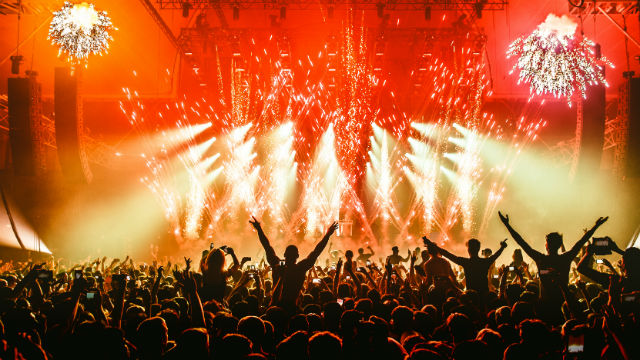 Turbo, ék: 10.18. 19:30, A38, 3000 Ft
Négy év szünet után visszatér hazánk egyik legizgalmasabb kortárs rockzenekara (ha mondjuk a The Mars Volta még annak számít). Korábban három fantasztikus, és egy akusztikus lemezbébinek adtak életet, az utóbbi időben pedig anyanyelvünket is elsajátították, úgyhogy az ötödik anyaguk magyar nyelvű lesz. LESZ??? Talán kérek szépen, mondja a vendéglát O.ó, most látom, hogy már fel is került a bandcampjára a Csillagból Emberré válóknak! 
Az előzenekar pedig az az ék, akiket legutóbb januárban, a Grand Mexican Warlock búcsúkoncertjén láttam, -amikor is az Orchard EP-jük még frissnek volt mondható -, ezúttal szerencsére örömtelibb az esemény. Náluk talán a grunge hatás a legdominánsabb, zenéjük minősége pedig közelíti a főzenekarét, szóval ők sem a könnyebbik végén fogják meg a hangszereiket.
Tehát péntek este az A38-on lépnek fel Turbo ék! 
Acid Mothers Temple & The Melting Paraiso U.F.O., Lemurian Folk Songs: 10.23. 19:30, Dürer Kert, 2500 Ft
A Kawataba Makoto által vezetett, pszichedelikus rockot játszó, osakai Acid Mothers Temple, és számos hasonló nevű mellékprojektje számtalan ilyen-olyan lemezt szabadított a világra negyedszázados tevékenysége során. A legutóbbiak például ez meg ez. Felesleges magyaráznom, hogy miért érdemes megnézni őket, amikor a lenti videó alapján mindenki el tudja dönteni, hogy bele akar-e vágni egy a szervezetet igen csak igénybe vevő kozmikus utazásba, ahol jó eséllyel a mennyei teáskannát is megleli: 
Előttük pedig egy szintén kiváló, ellenben magyar pszichedelikus zenekar lép színpadra, ráadásul még meg sem száradt a bélyeg a kipostázott új lemezeik borítékain, azaz ez az Ima bemutatójának is tekinthető, gondolom én. Igen, az ima az egy anyanyelvünkön is ismerősen csengő szó, és ennek megfelelően van magyarul íródott szövegük is, ám szerencsére nem kell miatta a fülünket televattázva vánkosrengeteg mélyébe fúrni a fejünket. 
Inter Arma: 10.24. 19:30, Dürer kert, 2900 Ft
Az utóbbi évek egyik legjobb extrém metal zenekara látogat el hozzánk egy állítólagos vendéggel, akiről még mindig nem tudni semmit. Hát igen, az Inter Arma már a 2010-es debütjén is kreatívan játszotta hardcore-sludge muzsikáját, bár az akkori felvételnek sajnos némileg próbatermi fílingje van. Azóta viszont sikerült kiköszörülniük a csorbát, és már a következő, Sky Burial című anyaguk a blackened sludge élbolyába röpítette őket. Majd a Paradise Gallows, és az idei Sulphur English további műfaji terjeszkedése, elképesztő színvonala, és ötletorgiája folytán a kortárs sludge-black-death színtér zsinórmértékévé vált a munkásságuk. Tehát a (jó) megjelenés kötelező! (Én sajnos csak egy időközben elcsöpögtetett, háromnegyed órás, The Cavern című, főként doomos dalukról írtam korábban, ami annyira nem fogott meg. Mai füllel már nincs vele különösebb bajom, de azért a nagylemezek az igazán kiemelkedők.)
Angertea, Stabbed: 10.25. 19:00, Ellátóház, 1999Ft
Az indokoltnál is inkább megmérgesedett grunge-ot játszó, önfejletépéshez igen változatosan segédkezet nyújtó Angertea turnécskája Budapestre ér, és akkor ott lehet lenni... Az új EP-ről már egy ideje itt a Chris című dal, lásd lejjebb, ám a teljes anyag (ami továbbra is az imént említett EP), még várat magára egy picit.
A groove-os, ordítós-éneklős metalt viszonylag összetetten, talán nem sértő (remélem, hogy igen), ha azt mondom, gyakran djentesen játszó alakulat pont a második lemezének kiadása előtt áll (pont előtte = jövő év eleje). A lenti videó már ehhez készült. Ha rossznak ítélek egy előzenekart, nem említem meg, hogy most mégis sor került erre úgyhogy szerintem érdemes őket is megnézni!
Hiromi: 10.29. 20:00, MÜPA, 11900 - 14900 Ft
Korunk egyik legkiválóbb kortárs jazzongoristája* most megjelent lemezéhez illően ezúttal kísérőzenekar nélkül teszi tiszteletét nálunk. Lenyűgöző, ahogy a brilliáns technikai felkészültségét szerénytelenül bemutató, ötletgazdagságban mélységesen szenvedő zenéjét megerőltetés nélkül sikerül könnyed, a 21. századi (azért nem túl sekélyes) emberek számára közérthető kompozíciók formájában prezentálnia. Ezért is szakad meg a szívem, hogy már alig van jegy, én meg még mindig őrlődöm, hogy akarok-e a néhány megmaradt, nem túl jó helyre szóló közül vásárolni. Na de hát ez legyen az én problémám...
*gondolom, ez nem helyes nyelvtanilag, azért írom így, szégyen, de az ellpiszinolosjére** nem visz rá a lélek
**igen, ezt is direkt írtam így
Nemsokára folytatom a novemberiekkel, addig is jó koncertre járást!