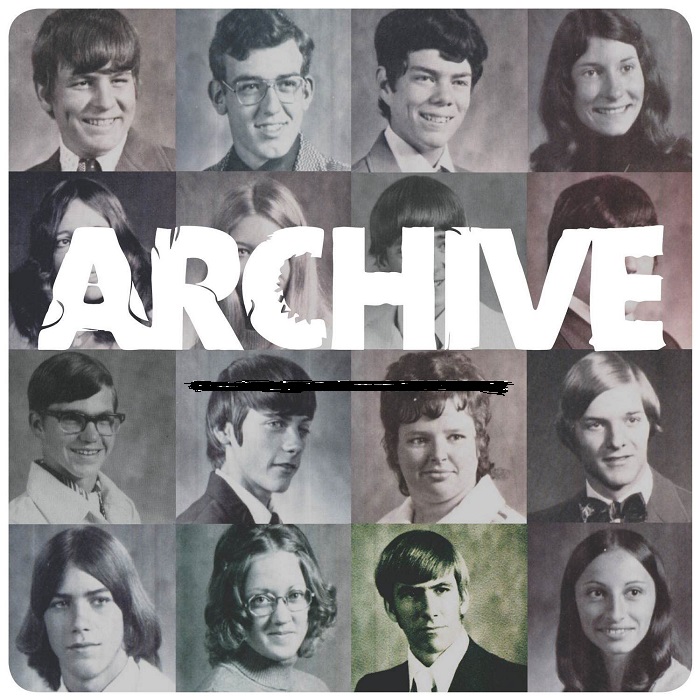 Ugyan most túl sok minden nem történt a blogon, ez itt a szokásos archiválás. Remélem azért itt is aktívabb leszek a következőkben, de hát a dolgok történnek, és mostanában pont az itteniek rovására.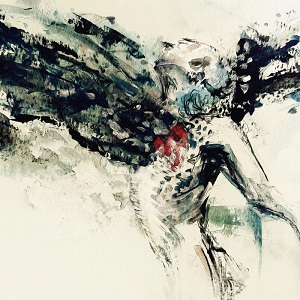 A progresszív (korábban metal, mostanában inkább) rock zenét játszó, legutóbbi lemezén egészen őrült (fantasztikus értelemben) német Dark Suns már megjelentette új anyagát, az Everchildot méghozzá június 3-án. Se nem klip, se nem szöveges, de valamilyen videót összebazseváltak a címadóra, ami alapján további stílusbéli változásra lehetett számítani (kábé bejött), de hát egyrészt megszoktuk, másrészt kegyetlen jó a dal, ez a post-progos világ is nagyon jól áll nekik, harmadrészt mindenki győződjön meg maga:
Akinek meg nem volt elég ennyi, az most örülhet, mert egy rendes, és igazán rockeres, bár nem túl vidám klip is itt van már a The Fountain Garden című nótára: 
***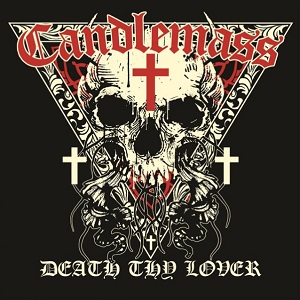 A svéd epikus doom alap(- és egyben csúcs)csapat Candlemass, Mats Levénnel az élen július 3-án jelentette meg Death Thy Lover című négyszámos EP-jét, méghozzá csupa új dallal. Egy teljes nagylemezről is szó van már, de még csak óvatosan. És hát persze múlik Leif Edling zenekarvezető egészségi állapotán is. Mindenesetre a címadóra készült szöveges videót érdemes megnézni:
***
Elég furcsa, Theories of Flight (Repüléselméletek) címmel jön ki a Fates Warning tizenkettedik lemeze július elsején (hurrá!). Maradok a nem olyan rég bevezetett szokásomnál, hogy nem teszek ki dallistát, de annyit elárulok, hogy a 8 dalból 2 is eléri a 10 percet, amúgy pedig cirka 50 perces az album. Illetve lesz bónuszcédés verzió is, ott még 6 akusztikus dalt kapunk pluszba, egyet az új lemezről, a Firefly-t a múltkoriról és az Another Perfect Dayt a 2004-es X-ről (ehhez mintha már lett volna szerencsém korábban, bár nem jövök rá, hol és hogy). Továbbá három feldolgozást, a Raint a Uriah Heeptől, és egy Toad the Wet Sprocket meg egy Joaquin Rodrigo nótát, akikről persze fogalmunk sincs, hogy kicsodák... 
Menet közben érkezett egy albumelőzetes snippet-gyűjtemény, amit bárki megtalál a legnagyobb videómegosztón (ismertebb, és rövidebb nevén youtube), és azt szűrtem le belőle, hogy ezúttal - FW mércével mérve - felszabadultabb, pozitívabb hangulatú lemez született. Talán már ideje is volt egy ilyennek.
Szívesen demonstrálnám mindezt a bemelegítő szöveges videóval, ám a From the Rooftops olyan szívfacsaró akusztikus intrót kapott (Ray Alder énekes brillírozik, mint mindig), hogy pont nem jó példa. Maga a dal pedig azt az agresszív oldalát mutatja a csapatnak, amelyet legutóbb tán a Disconnecteden, azaz 2000-ben hallhattunk. Nem tépem tovább a számat (illetve koptatom az ujjbegyeimet), tessék megnézni:
***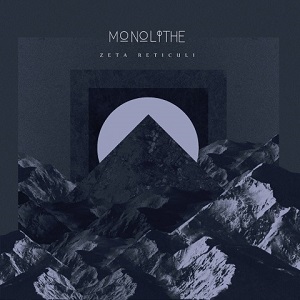 A francia - jó esetben - experimentális funeral doom Monolithe-ről már tudjuk egy ideje, hogy mégsem oszlott fel tavalyelőtt, hiszen tavaly már kijöttek egy új nagylemezzel (Epsilon Aurigae), és most bő félévre rá itt is a folytatás a Zeta Reticuli képében (egészen pontosan július 8-án jelenik meg), méghozzá mind címében, mind borítójában, mind a dalok számát (három) és hosszát (kerek negyedóra) tekintve a múltkor megkezdett koncepciót viszik tovább. Mindez reményre ad okot a csapat jövőjét illetően is, hiszen görög betű akad még bőven...
***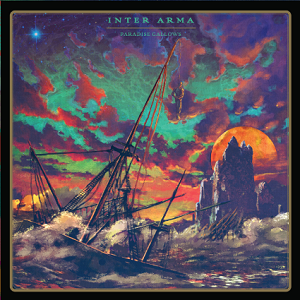 A monumentális post-metal - blackened sludge Inter Arma úgy döntött, hogy július 8-án roppant egy alaposat a világ amúgy is folyton recsegő állványzatán, méghozzá a Paradise Gallows elnevezésű új, immár harmadik nagylemezének megjelentetésével.
Aki azt hiszi, hogy csak viccelek, az egy klikkeléssel "nézze" meg az előzetesen már elérhető Transfiguration című daluk hangfájlját, aztán álljon neki hőzöngeni!
***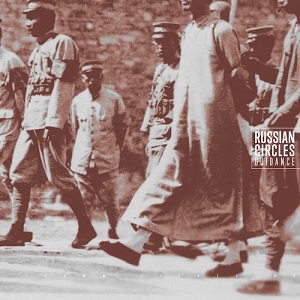 Az instrumentális post-metalban talán legjobb Russian Circles a Guidance című új nagylemezével tér vissza, méghozzá augusztus 5-én.
***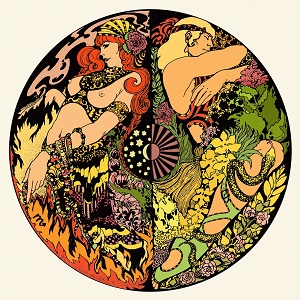 Augusztus 5-én jelenteti meg második nagylemezét az első, a csapat nevét viselővel méltán eléggé sikeressé vált Blues Pills, ezúttal Lady in Gold címmel.  A zenekar frontján leledző Elin Larsson elárulta, hogy a 'hölgy aranyban' valójában a halál szimbóluma, mert akartak egyet csavarni a szokásos kíméletlen kaszás megjelenítésen.
És már itt is az első felvezető videó, ami pont a címadóra készült. Nem akarok leszűrni belőle semmit az albumra nézvést, és alapvetően tetszik is, csak meg kell jegyeznem, hogy az elején mindenáron azt akarom hinni, hogy a Rolling in the Deep kezdődik (gy.k. Adele legnagyobb slágere, ha nem a Hello az, vagy a Skyfall):
***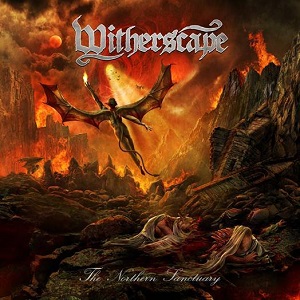 Dan Swanö és Ragnar Wideberg extrém (de azért nagyon dallamos :D) progresszív metal csapata, a Witherscape, elkészült második albumával, melyet augusztus 22-én jelentetnek meg The Northern Sanctuary címmel. Ismét konceptlemezzel lesz dolgunk, sőt, valójában az előző anyag sztorija folytatódik, csak jó 50 évvel később: a "Férfi fehérben" nevezetű figura (aki a főszereplő) megveszi a házat, ahonnan legutóbb a szörnyűségek történtek (ezekkel mondjuk nem vagyok tisztában, de aki képben van, nyilván érti), hogy felújítsa és kiadja az oda (azaz Észak-Svédországba) érkező, pihenni vágyó külföldieknek. Miután a szövegekért múltkor a Novembers Doom frontembere, Paul Kuhr felelt, ez most sem eshetett másként, a borítót pedig Havancsák Gyula készítette. A nyitódalt már meg is lehet hallgatni, és csak annyit mondok, hogy ennek alapján a csalódás alighanem kizárva:
***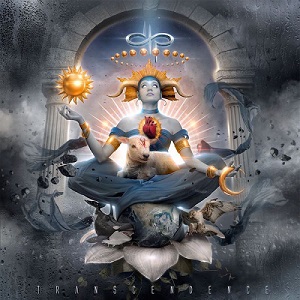 A mindig éppen ki tudja milyen zenét játszó, de most várhatóan valami meditatívabbal előrukkoló Devin Townsend (illetve egész pontosan D. T. Project, igen, természetesen Anneke van Giersbergennel) szeptember 2-án engedi el a kezét a Transcendence címmel ellátott, ropogósan friss lemezanyagának!
***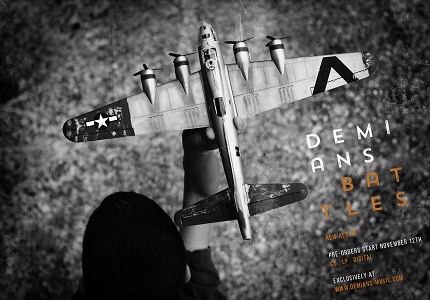 A francia melankolikus-karcos progresszív-alternatív rockot játszó Demians-ról is kiderül, hogy a korábbi hírekkel ellentétben mégsem oszlott fel, vagy csak nagyon rövid időre, minthogy szeptember 12-én meg is jelentetik a tavalyelőtti, egészen kellemesre sikerült Mercury utódját Battles címen. Aki képben van náluk, az tudhatja, hogy többesszámban beszélni "róluk" valójában csacskaság, hiszen a stúdióban Nicholas Chapel mindent egyedül intéz (és még a dobok is élők).
A lemez dupla, illetve a második CD címe +Telex lesz, amelyhez csak az előrendelők férnek hozzá (ezt majd meglátjuk ;-)), és elvileg szimultán lehet / kell? majd hallgatni az anyaanyaggal, ha jól értem.
***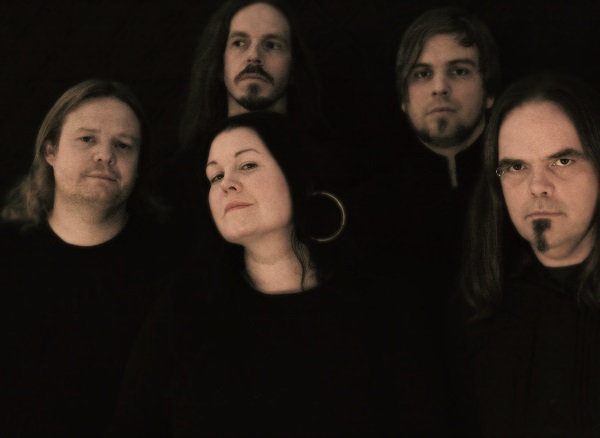 Végre!!! A jó ideje eltűnt progresszív-avantgarde metal Madder Mortem nagy nehezen talált magának kiadót, méghozzá a Dark Essence Records személyében. Ez azt jelenti, hogy az egy ideje a fiókban porosodó hatodik nagylemezük (Red in Tooth and Claw) végre kiadásra kerülhet, és még az év folyamán sor is kerül rá. Természetesen attól, hogy a Dark Essence-nél underground black csapatok vannak (Aeternus, Cor Scorpii, Hades Almighty, Helheim, Shining (Swe), Taake, a többit meg még csak nem is ismerem), nem jelent iránymódosítást, szépen haladnak tovább a norvégok a legutóbbi, 2009-es! Eight Ways által kijelölt úton, azaz az egyre jazzesebb, eklektikusabb, Agnete gátlástalan "hisztijeit" minél jobban kidomborító, fantasztikus irányba.