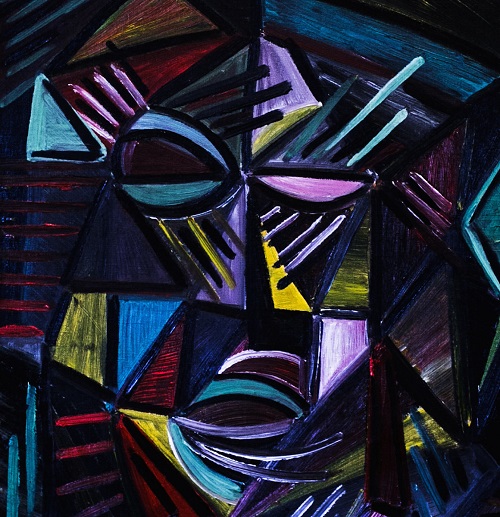 Három és fél évtizedes múltra tekintő, nevében is legendás experimentális rock zenekar, én pedig - szégyen ide vagy oda - most találkozom velük először. Ám kizárt, hogy utoljára! Minden számításommal ellentétben elektronikus alapokra épülő, sötét, minden ízében meglepő grandiózus album ez, amely nagyon megérdemelné az alapos taglalást, csak sajnos nagy siettemben nem áll módomban ezt megtenni. :(
Úgyhogy csak gyorsan: akiben a mozaikszerű, meglehetősen őrült, mégis gyönyörű borító elindít valamit, azonnal és feltétlenül kezdjen neki a hallgatásnak! Fáradtan, sőt, extrém fáradtan igazán szürreális élmény, de mindenhogyan megteszi a hatását. Az ének hangulatában emlékeztet Steven Wilson korai korszakára, bár igazából tök más. Mindegy is, inkább csak gyorsan idemásolom a promószöveget angolul, hátha valakit ez győz meg (hozzátéve, hogy egy szemernyit sem lódít!!): "Naked hippies and soma fountains and patchouli rain from candy floss clouds and flowers and the summer that would never end. The Age of Aquarius."
Hát igen, szerelem első hallásra! Ráadásul még vízöntő is vagyok, de garantálom, hogy ez nem kötelező feltétel a mű élvezetéhez! Örüljetek, és őrüljetek!