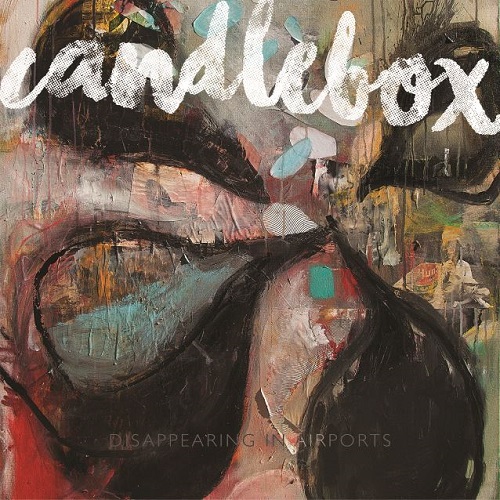 A Candlebox, ha nem is volt benne Seattle nagy négyesében (mert ugye nem volt), egy kifejezetten jó, és sikeres grunge zenekar volt a 90-es években, három nagylemezzel a háta mögött, aztán eltűnt a színről. Azonban Kevin Martin énekesnek nemcsak a hangja, hanem a dalszerzői stílusa is adott, így amikor másokkal próbálkozott (K. M. & The Hiwatts), az eredmény akkor is hasonló lett (és igazán szerethető is). Ezért - gondolom - ő is belátta, hogy nincs értelme bonyolítani a dolgokat, a múlt évtized végére visszatért a Candlebox az Into the Sunnal, és mit mondjak, az az anyag bátran odatehető a korábbiak mellé! Aztán legutóbb valahogy egy kifejezetten gyenge dalcsokorral lepték meg a hallgatóságot (le sem írom a címét), amelyen nem is az volt a fő baj, hogy könnyedebbre vették a figurát - bár ha valaki olyann érzelmekkel telt dalokba tudja a lelkét önteni, mint Kevin, akkor kár lemondani erről - hanem hogy összecsapott, kidolgozatlan, felületes nóták voltak, a tetejébe' minden fogósság nélkül. Ráadásul csak 9 dal, és - mert nyilván ők is érezték, hogy az úgy nagyon karcsú - 5 régi nóta újrafelvett, és az eredetijüknél nagyságrendekkel gyengébb verziójával. Brrr!
Szóval voltak előzetes kételyeim a Disappearing in Airports-szal kapcsolatosan, ám a veterán csapat hálistennek kérdőjelek nélkül szertefoszlatta őket! És hát végül is ehhez nem kellett túl sokat tenniük, "csak" annyit, hogy komolyan vették a dalszerzést, meg talán némi ihletnek sem voltak híján. Mindenesetre most alaposan kidolgozott, ízléses, rétegzett gitározás, díszítésekkel teli, érzelemgazdag, fülbemászó énekdallamok, és a dalokból csúcsként kiemelkedő, már-már monumentális refrének várnak minket!
Tehát a csorba kiköszörülve, mintha meg sem történt volna, lehet ugyan, hogy egy picit kevesebb a tűz, az energia mint az Into the Sunon, de hát azóta is eltelt hét év, és hát mindenki öregszik, basszus. De ez így mindenképpen nagyon rendben van, egy érett, erőteljes hard rock lemez (bár a stílusuk túl sokat nem változott a kezdetekhez képest, valahogy mára erőltetettnek érezném velük kapcsolatban a grunge skatulyát), amit az elejétől a végéig jól esik hallgatni, és szerencsére a lírázást sem viszi túlzásba, az a 2-3 dal bőven elég, ráadásul ebben is jeleskedik a csapat!
Nyilván nem az év lemeze nálam a DiA, de van annyira jó, hogy ha valakinek eddig kimaradt volna a banda az életéből, egész bátran kezdhet ezzel, és ha szereti a blues-os, amekarias, az érzelmeket nem a véka alá rejtő karcos rockmuzsikát, aligha fog csalódni!