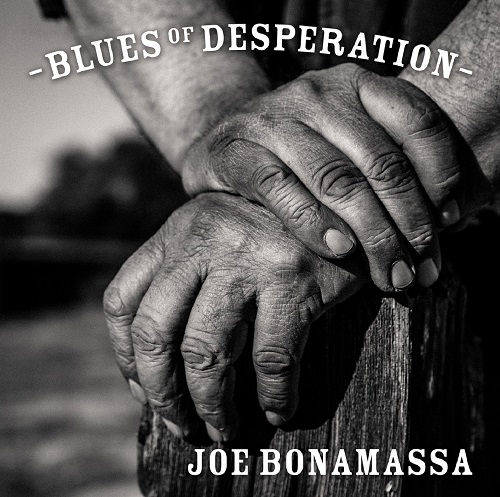 Joe Bonamassa, ha valaki nem ismerné, korunk egyik legismertebb bluesgitárosa. ;-) Elég modern stílusban játszik, ezen elsősorban a hangzásképet értem, mert a szakmatörténeti részletekhez nem konyítok, tehát a gitárja igen elektromosan (lágyan torzítva) szól, és asszem lehet mondani, hogy egy rock zenekar kíséri. Szomorkás (de azért nem annyira, mint a cím sugallja) blues-rock dalok sorjáznak tehát egymás után, és minthogy Joe hangja sem szégyellnivaló, szokás szerint maga áll a mikrofon mögött, illetve pár alkalommal (maradjunk annyiban, legalább egyszer) vokálozik neki néhány hölgy, amolyan gospelesen.
És mégegyszer, egyáltalán nem befordult, bágyatag nótákról van szó, egész pörgősek is akadnak, hogy csak egyet mondjak, de jó hosszú címűt, ilyen a You Left Me Nothin' but the Bill and the Blues, persze ez sem vidám, pláne, ha nincs az embernek elég pénze!
Bonamassa inkább a hangulata, a dalok, meg a hangszerkezelése miatt érdekes, nem tart technikai bemutatót, ezt én nem is bánom, csak ne várjon senki szólóorgiákat, jammeléseket (persze azért vannak szólók, csak nem kilométeresek)!
Szokás szerint egy magas színvonalú lemez!