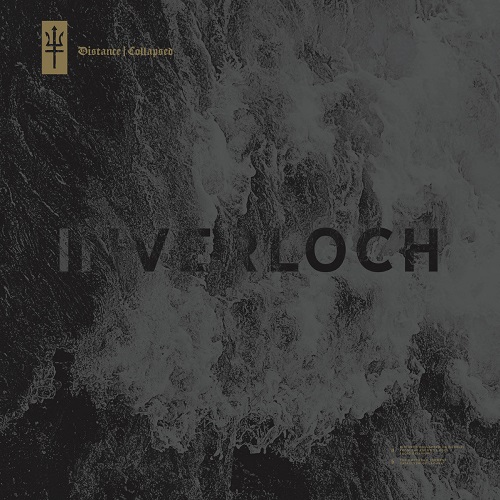 Valaha régen Ausztráliában volt egy extrém metal csapat, a Disembowelment, és valahol a death és doom zene határmezsgyéjén tanyázott. Akkor, amikor még nem alakultak ki, és pláne nem csontosodtak meg a később death-doomnak, ill. funeral doomnak nevezett stílusok. Nyersebben is játszott ez a zenekar, mint ahogy a hasonló irányokban próbálkozók, így egyediségük folytán az underground mélyén elég komoly hírnévre tettek szert. Csakhogy egyetlen album (Transcendence into Peripheral) után feloszlottak 1993-ban, mígnem közel húsz évvel később újjáalakultak. Először d.USK néven, csak azért, hogy ápolják az örökségüket (igazából mindössze a ritmusszekció - Paul Mazziotta és Matthew Skarajew - van meg az eredeti felállásból, bár az utóbbi mára a basszust gitárra cserélte). Aztán amikor új dalokat kezdtek írni, felvették az egyénibb csengésű Inverloch nevet. Négy éve már meg is jelentettek egy visszatérő EP-t a furcsa felépítésű Dusk | Subside címmel, amellyel kapcsolatban a szakavatottak egyet értettek, hogy ott folytatták rajta, ahol a történet anno félbeszakadt.
Mostanra pedig elérkezett az idő az első teljes nagylemezre, amelyen - hasonló szerkezetű címe ellenére - némileg továbbléptek, és újabb extrém területeket vonnak művelés alá. Miután a minőség jottányit sem csökkent, a törekvéseiket csak dicsérni tudom!
Rögtön olyan témával indul a nyitó Distance Collapsed (in Rubble), hogy az a kortárs kaotikus black-death mezőnyben is megállná a helyét. Végletesen lepusztult, mocskos és ördögi hangulat uralkodik el a hallójáratiainkban pillanatok leforgása alatt, ilyen gonosz zenét ez a tagság bizony még sohasem csinált! Ha nem is kel versenyre a manapság létező legszélsőségesebb alkotókkal (pl. Abyssal, Adversarial, Aevangelist, Antediluvian, hogy csak néhány A-betűst említsek), az effajta miliőt kedvelők is elégedetten csettinthetnek. De természetesen szó nincs arról, hogy átnyergeltek volna egy másik lóra, a dal a végére azért belassul, a második From the Eventide Pool pedig tartja is a komótos ritmust, és egy funeral doom közeli tételt ölelhet a keblére az, akit nem érdekel,  hogy mi ér a bőréhez. Erős - bár teljesen más - hangulatú dal ez is, és azon már meg sem lepődünk, hogy az ezt követő Lucid Deliriumban újabb stílusba botlunk: egy régi vágású, színtiszta death metalos csépeléssel indítanak, és ez meg is marad a dal közepéig (jó, olykor azért belassítanak), majd átváltanak egy egész érdekes, reszelős-habzós témába, ha úgy tetszik, beszüntetik a riffelést, és nagyon sötét színekkel festett gitárambientet hallhatunk (jó, itt azért túloztam). Felette persze ott van Ben James énekes éjmélyi hörgése, aki mellesleg elég tisztességes extrém torokkínzási repertoárt vonultat fel a teljes albumon.
A lemez menetére visszatérve, szépen átúszunk a negyedik, The Empyrean Torment nevezetű tételbe, amely a mű leghosszabb kompozíciója, és ismét egy funeral doom eposz, bár vannak benne death metalos begyorsulások is. Végül a zárótételnél is megmaradunk a lassan vánszorgó tempónál, hiába, azért továbbra is a doom a fő összetevője az ausztrálok zenéjének, mígnem a szemünk előtt szép lassan elhalványul a rettenet, és tovafoszlik a semmibe.
Nem akarom azt hazudni, hogy megváltoztatta a mindennapjaimat ez az album, de egy igen tisztességes, erőteljes megnyilvánulás a kenguruk földjéről, és bízhatunk abban, hogy az Inverloch erszényéből további igen ocsmány kölykök is előugranak majd az idők folyamán.
A lemez itt hallgatható verziójához hozzá van csapva bónuszként a bemutatkozó EP, így egyúttal e helyt az is meghallgatható!