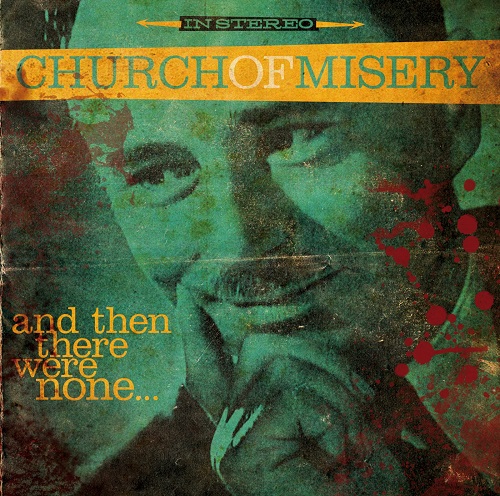 Csodálatos érzékkel és érzéssel elővezetett doom zene, méghozzá a Black Sabbath első (és utolsó) korszakához nagyon közel álló stílusban. Vagy még inkább a Cathedraléhoz, csak nem kísérletezős, és hard rockosabb. Visszatérek még a témára, ám most elöljáróban szégyenszemre beismerem, hogy nem is hallottam korábban a tavaly már 20 éves japán csapatról. Pedig, pedig… már megfordultak a Roadburnön is, az pedig nem adatik meg akárkiknek!
Szóval a zenéjükre visszatérve, a hangzás gyönyörűséges, kristálytiszta, azt is mondhatnám, hogy ideális ahhoz a zenéhez, amit művelnek. Persze szokás az ilyesmit kopottasabban nyomni, de ha ezt meghallgatod, akkor nem nagyon fogod érteni többé, hogy miért.
A megszólalás persze nem minden, érezni, hogy a zsigereikben van a műfaj csínja-bínja, minden egyes hang a helyén, a témákkal, ötletekkel nem spórolnak, sőt, a díszítésekkel sem. Az mondjuk igaz, hogy a stílusban már mindent eljátszottak, kísérletezést meg véletlenül se várjunk, de a már ismert elemekből egy csúcsminőségű produkciót sikerül a fiúknak lazán elővezetniük!
Meg is döbbentem, amikor megláttam, hogy Tatsu Mikami basszgitáros-zenekarvezető teljesen lecserélte a tagságot (régóta ő az egyetlen őstag), és mindenki más idén csatlakozott, új arc. Egyszerűen hihetetlennek tűnt, hogy ennyire érett anyagot hogyan hozhattak így össze. Aztán tovább bogarászva az infókat, kiderült, hogy nem nyeretlen kétévesek az "új" srácok sem, hanem a doom színtér sokat próbált öreg rókái. Természetesen nem Japánból, hanem az énekes Scott Carlson pl. az utolsó Cathedral albumon basszusozott, most is énekes-basszgitárosa a Repulsion nevezetű őskövület-grindcore csapatnak (és még a demós időszakban a Death-ben!!! is megfordult), és a többiekre ugyan nem térek ki, de mindketten (gitár, illetve dob) neves underground csapatokban voltak érdekeltek.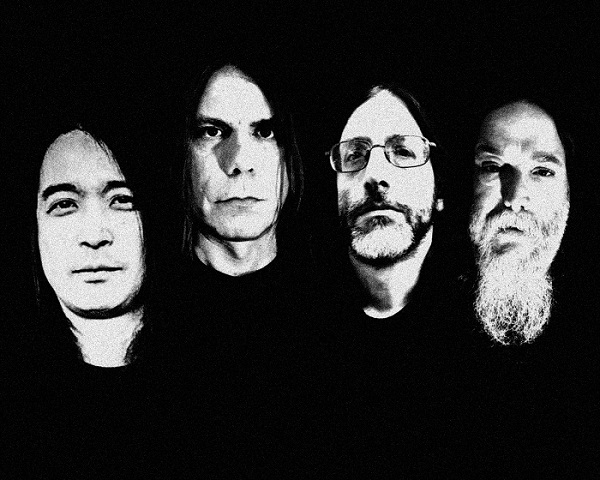 Ennek megfelelően szakértői annak, amit csinálnak, és hát kegyetlenül jó zenét is hoztak össze, így fel kell kötnie a gatyát, ha valaki le akarja őket körözni az idén! Az ének egy picit más kategória, mert Scott "danolászása" nem áll annyira messze Lee Dorianétól. Szerencsére őt azért nem nevezném antihangnak (régebbi gazdájával ellentétben), nem hamis, amit művel, nem is próbálkozik meg nem lévő magasakkal, csak épp minimális hangterjedelemmel rendelkezik, és azzal is csak igen rekedten tud gazdálkodni. Azonban ez cseppet sem baj, hiszen a muzsika kárpótol, meg illik is hozzá az efféle orgánum.
Pláne, hogyha hozzáveszem, hogy miről szólnak a szövegek. Mert ugye, hogy fura lenne, ha sorozatgyilkosokról áriákat zengedeznének! Ugyanis ez a koncepció, minden egyes dal egy-egy valós történetet mutat be (nem vagyok ugyan szakértője a témának, de szúrópróbaszerűen 3-4-et csekkoltam gyorsan), ám nem kell aggódni, ez a zenén egyáltalán nem hallatszik, semmiféle horrorérzetem sincs a hallgatása közben. Amúgy a lemez címe meg Agatha Christie klasszikusától lett kölcsönözve, ami magyarul Tíz kicsi indián, illetve Tíz kicsi néger címen is fut, de úgy tűnik, ez a sztori nem szerepel a dalok között.
Oké, azt hiszem, most fogytam ki az infóból, úgyhogy be is fejezem, doom rajongóknak kötelező meghallgatni (és itt is a lehetőség)!