Akárhogy is, ez az utolsó lemez, ami Scott Weiland halála előtt megjelent
(és szerepel is rajta, hogy pontos legyek). Ugyan elvileg több köze volt a néhány hónappal korábban megjelent, kb. a nevével fémjelzett Wildabouts-oshoz, de azt egy hallgatás után meghatározatlan időre száműztem magamtól (vélhetőleg örökre), minthogy a jellegtelensége még a legutóbbi Stone Temple Pilots (Weiland eredeti csapata) nagylemezénél is szembetűnőbb volt.
Szerencsére ez az album viszont többé-kevésbé (és inkább többé) betalált. Tetszik a Gunsból (gy.k. Guns N' Roses) távozott Bumblefoot gitárjátéka, neki köszönhetően talán a legkeményebb riffeket felvonultató cucc ez, amin Scotty valaha is szerepelt (a Superstar pl. igazi szaggatós grúvmetál), és hát mit mondjak, mindez nem csak nincs ellenemre, hanem jól is áll(t) a világ egyik legnagyobb rocktorkának. Továbbá jól felépítettek a dalok, és az ütős riffek mellett karakteres, fülbemászó énektémák is sorakoznak, amire jó ideje hiába vártam már szegény megboldogultnál (megkockáztatom, hogy az STP No. 5 óta nem volt egy lemez sem ennyire Weiland terepe, de ez nagyon szubjektív, lévén az egész Velvet Revolver sztori is későbbre esik).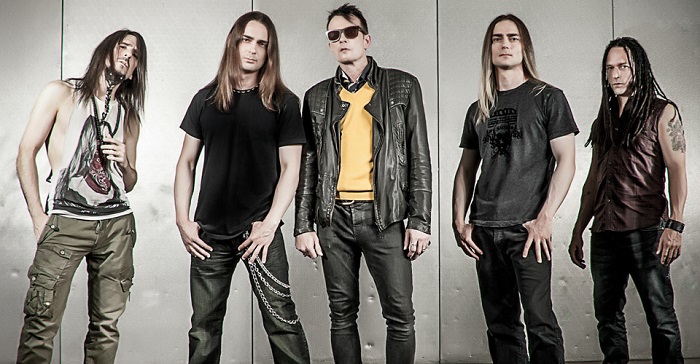 Szóval, ha valaki szeretne egy utolsó szép emléket őrizni erről a páratlan hangról, és még nem juttatta magát az Art of Anarchy bemutatkozásának élményéhez, érdemes ¾ órát áldozni rá az életéből! Természetesen lírai dalok is helyet kaptak az anyagon, pl. a klipes Till the Dust Is Gone
– a tagadhatatlan Chilis gitártémája ellenére, vagy épp azért is – biztosan könnyeket csal az érzékenyebbek szemébe!