Folytatom az itt épp csak megkezdett sorozatomat, remélem rendszeresebben jelentkezem vele!
Egy egészen friss műalkotásról lesz szó, de a távoli múltból kell felgombolyítanunk az események fonalát!
A 70-es évek közepén alakult egy new wave csapat, a Japan. Abban volt a dobos és a billentyűs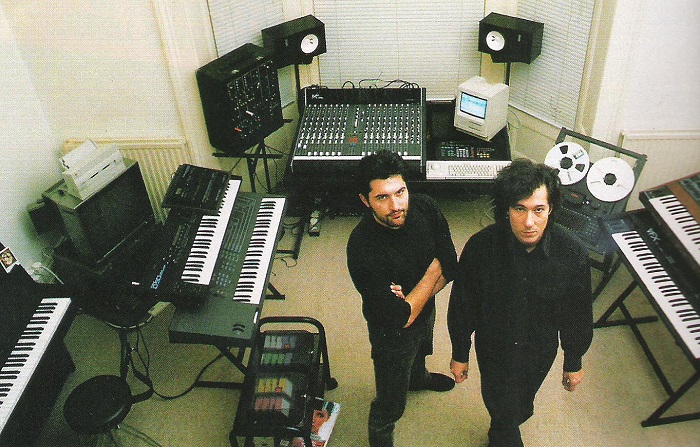 Steve Jansen, illetve Richard Barbieri, utóbbit manapság leginkább a Porcupine Tree-ből ismerhetjük. Szóval a banda négy tagjának (most a többiekre nem térek ki) későbbi pályafutása is erőteljesen összefonódik, számos koprodukcó készült egyes tagok együttműködéséből. Amit hallottam ezek közül, általában nagyon tetszett, de a különleges / érdekes jelzőt mindegyikre rá merem aggatni.
A fent nevezett két úriember 1995-ös albuma - Stone to Flesh - az ambienttől az art rockig terjedő spektrumon mozgott (és kifejezetten ajánlott). Természetesen mindketten multihangszeresként funkcionálnak rajta (Jansen még a vokális feladatokat is magára vállalta), de több vendég is akad. Például Steven Wilson gitározik a dalok nagyjában (őt remélem, nem kell bemutatni, jelenleg az egyik legsikeresebb prog rock formáció fűződik a nevéhez). Lehet, hogy ez is közrejátszik abban, hogy Wilson kiadója (a Kscope) tavaly újra útjára engedte a lemezt, de nem ez a lényeg, hanem hogy a "csapatot" alkotó páros 17 év ínség után újra közös munkába kezdett, egy tétellel el is készültek, és rárakták a lemezre bónuszként. Na, ez a Map of Falling. Inkább az ambient vonalat képviseli, de Steve Hogarth (igen, a Marillion énekese) vendégperkázik benne, és elektro alapok is felütik a fejüket időnként.
A vizuális rész pedig egy - láthatóan kiváló - kortárs táncművész, Debora Messina és egy masszív fotel koprodukciója, természetesen reagálnak a zene minden apró rezdülésére (na jó, legalábbis Debora). A technikai, no meg hajlékonyságot demonstráló bravúrokon túlmenően varázslatosan kifejező a művésznő mozgása (hogy mit fejez ki, arról persze lehet vitatkozni, de a zene hangulata, meg a dal címe meglehetős összhangban vannak vele). Bár gyakrabban látnék hasonlót!
 A mihamarabbi viszontlátásra!