Na jó, ez persze vicc így a hó közepén, csak gyorsan  csinálok egy kis helyzetjelentést, mert nem látszanak a dolgok. Hát, mi tagadás, mostanában majd' mindennap írok, viszont egy másik (játékos) blogomat helyeztem előtérbe. Az utóbbi napok termése egyelőre ott sem látszik, mert egy hosszabb lélegzetvételű cikket írok szép komótosan (mi más volna, mint 2015-ös top 10). Előreláthatólag jövő hét közepére végzek vele, aztán nagyjából át is tendálom magam ide (bár végül is most sem vagyok máshol).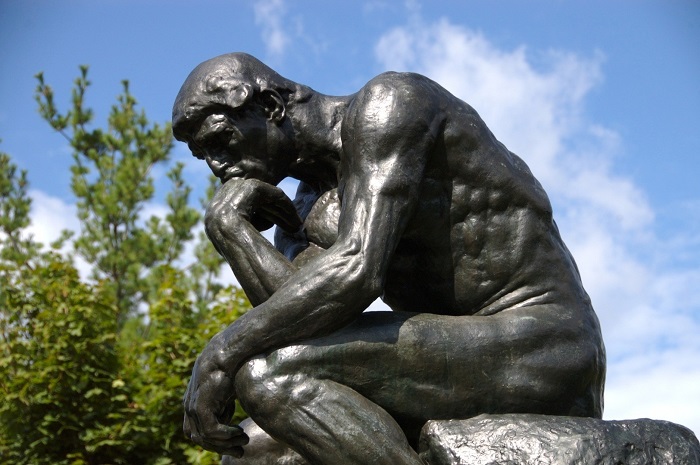 Közben persze némileg újraformálódtak bennem a jó másfél hónapja képernyőre vetett gondolataim, ill. a dolgok magukat is alakították.
Először is, nagyon bejött nekem az a hírformátum, amit kitaláltam (tök jól tudok vele dolgozni). mondjuk azóta úgy felturbóztam, hogy majd szétdurran a sok daltól, képtől, kliptől. Viszont erős a gyanúm, hogy aki megtisztel azzal, hogy idejön az oldalamra, az sem talál rá. Ez persze, ha elég sokszor felhívom rá a figyelmet, nem lesz probléma (lám, kihasználom az alkalmat: itt vannak a mindenkor aktuális hírek, egyébként a jobb oszlopban az állandó oldalak közt kell keresni a linkjét). Az már más kérdés, hogy ha valaki rendszeres olvasóm (lesz), akkor számára nem nehézkes-e az informálódás belőle (ezt viszont én nem tudom megállapítani, úgyhogy tessék szólni!). Tehát még egyszer: ugyan a bejegyzések az utóbbi időben látszólag nem szaporodtak, de több mint 20 hír van jelenleg is élesítve! Egyelőre nincs is kedvem külön hírposztot írogatni, persze ha valamelyik hatalmas kedvencemmel lesz valami izgi, biztos megjön az ihlet...
Aztán előreveszem, mert ez izgat most a legjobban: felvetődött bennem, hogy mi lenne, ha nyakon ragadnám a dolgot ott, ahol tavaly februárban kicsúszott a kezeim közül, és most egyből nekiesnék az újonnan megjelenő lemezekről írásnak, hogy a későbbiekben ne legyek egyből lemaradva. Hátha tudom majd tartani a ritmust, persze tudom, hogy most még jó egy hónapig tart a téli uborkaszezon. Tehát: mielőbb el akarom kezdeni az ajánlóírást a 2016-os lemezekről!
Továbbá - természetesen - készül a 2015-ös best of listám, illetve még mindig több koncepció viaskodik egymással az idióta fejemben. Az utóbbi hetekben mellesleg többé-kevésbé beleástam magam az (egyik) utolsó nagyobb blokk muzsikába tavalyról, amik valamiért totál kimaradtak. Most viszont még "akarnék" egy komolyabb belehallgatós átfutást "kb. mindenről" '15-ből, és akkor fel tudnék építeni egy lemezajánló-monstrumot. DE!!! Összeszámoltam azokat az anyagokat, amik már kb. szinte biztos, hogy levakarhatatlanok lennének bármilyen listámról, és bizony egy jó 25-öset lazán kitesznek. Így most az a legújabb ötlet, hogy csinálok egy gyönyörű szép top 25-öt, garantálom, hogy csupa fantasztikusan jó anyaggal (még januárban!), aztán meg a még mindig bőven említésre méltó cuccokról egy komoly cikksorozatban fogok megemlékezni folyamatosan. Talán nem is fogom erőltetni a best of kifejezést, igyekszem majd valami találót. Az is megeshet, hogy ezeket majd több-kevesebb sikerrel műfajonként bontogatom szét, és tematikus posztok születnek. Mindenesetre jelölt mint a tenger...
Már csak egy pontom (szívfájdalmam) van, hogy ugyan érkeztek szavazatok a decemberre kirakott évfordulós lemezekre, bizony nem írtam egyikről sem. Ok, elég vicces, hogy egy anyag sem kapott 1 szavazatnál többet, de hát pont ezért bőven lett volna miről írni. Mit mondjak, mást csináltam, ez van. Persze tervbe volt véve, és még van is, hogy írok legalább egyik-másikról valamicskét. Esetleg egy posztban többről is. De mint látható, a híreket, meg az aktuális, ill. tavalyi lemezeket (azaz kb. mindent) előbbre helyeztem a képzeletbeli listámon.
Huh, hát kb. ennyi...