Méghozzá január 22-én jelenik meg. Na de hogy most mi is ez? Haladjunk csak szépen sorban!
Először is, ha nem én lennék önmagam, akkor megkérdezném tőlem - ráncolt homlokkal - , hogy ugyan mit keres ez az altercsapat az oldalamon. Hát igen, a klasszikus, 90-es évekbeli korszakukban el sem jutott hozzám a hírük, pedig ők voltak "Nagy-Britannia első számú rock zenekara". Így első találkozásunk a közelmúltra, nevezetesen 2013-ra tehető, amikor is engem meggyőztek a 11 év utáni visszatérésüket jelentő Bloodsports című anyagukkal. Annak ellenére, hogy emlékeim szerint a 10 számból az utolsó 5 (vagy csak 3, fene tudja) lassú volt. Sőt, talán pont azokkal igazán.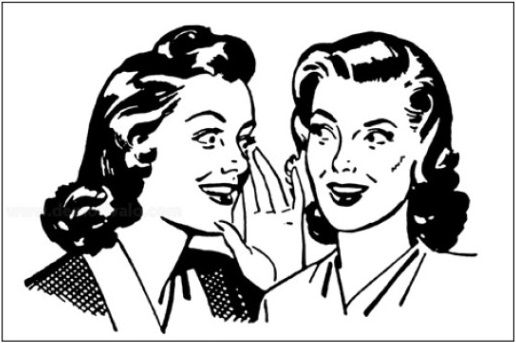 Szóval az énekhang nekem bejött, és ennek örömére, meg hogy pótoljam a mulasztásom, visszaástam magam a legsikeresebb korszakukhoz, és megfüleltem 1-2 lemezt. Hát... az énekes fiúcska (Brett Anderson) nyápic-nyegle-nyikhaj orgánuma és kiállása valószínűleg anno nem lett volna az esetem, minthogy most sem az, de szerencsére azóta meg-/beérett. Meg az egész miliő is sokkal komorabb, sötétebb (azért talán nem darkos, vagy csak ritkán), mint volt, így egyelőre "bent vannak nálam a pixisben", bármit is jelentsen ez. A jelenlétükről legyen elég ennyi, illetve képekkel mindjárt illusztrálom a különbséget: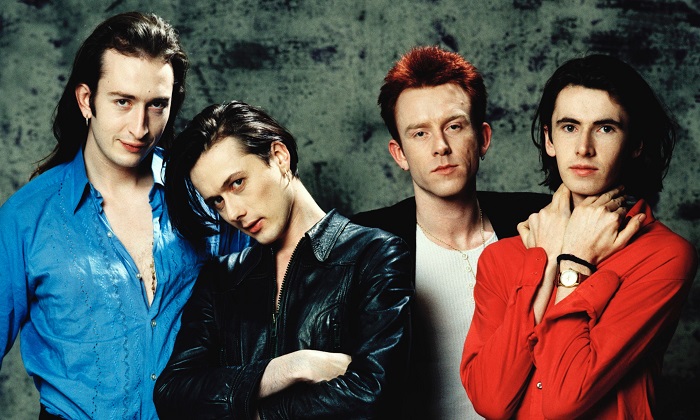 ez volt régen, ejnye!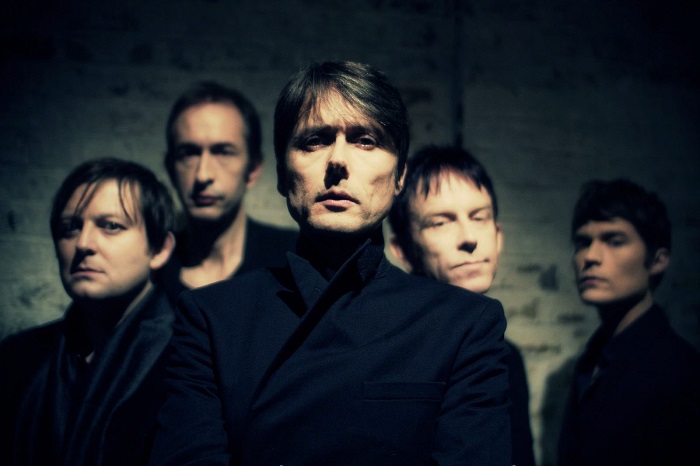 ez meg van most, na ugye!
Rátérve a lényegi részre, először a zenekar készítgette az új albumát, majd menet közben egyszer csak felkérték a fotós fickót, akivel többek között a Bloodsports album borítóján dolgoztak együtt (nevezett Roger Sargent), aki először tanácstalan volt, hogy mit is várnak tőle, meg hogy mit is csináljon egy efféle filmes ötlettel. Aztán elkezdett dolgozni... végül egy játékfilm lett belőle. Bevallom, nem egészen világos az általam találtakból, hogy végig a zene szól, vagy csak a zenei anyag a soundtrackje, de hajlok az előbbire. A dalokban szó van életről, halálról, szerelemről, aggódásról, kétségbeesésről. Persze ez így elég általános, mindenesetre ezeket a témákat próbálta a rendező vizuálisan kifejteni. A cselekményből egyelőre csak a nyitójelenetről tudhatjuk meg, hogy egy ember fuldoklik benne egy elhagyatott tengerparton (márhogy precízen mellette a vízben, gondolom legalábbis), és míg mindez a kalamitás zajlik, elkezd morfondírozni, hogy hogyan és miként is sodorta őt ide az élet (vagy a tenger ;-)). 
Azt hiszem, mindenki jobban járt volna, ha e helyt inkább csak megosztottam volna a trailert, de ez sem marad ki:
Amúgy meg néhány szerencsésebb sorsúnak nem kell kivárnia a távoli megjelenési dátumot, mert aki akar és tud, exkluzív élményt szerezhet magának már november 13-án vagy 14-én, amikor először (illetve másodszor) vetítik a filmet a londoni Roundhouse-ban, és a zenekar élőben játssza alá a zenét. Ez bizonyára hangulatos lesz, bár részemről alighanem kimarad, de természetesen mindenkit bátorítok a részvételre!
Viszont a "földi halandóknak" sem kell elkámpicsorodni, csak kibekkelni a megjelenési dátumig, ugyanis nem sokkal többért, mint a sima CD-s verzió, a speciális kiadás is elérhető lesz, amibe egy DVD-n a filmet is belepasszintják (előrendelés itt)!
De még korántsem végeztünk, hiszen már a borítót is meg lehet tekinteni: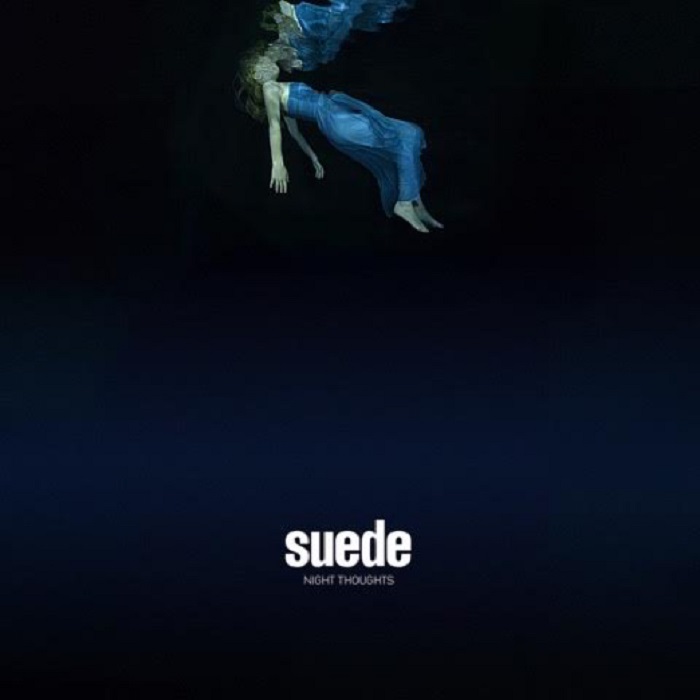 a számlista is elérhető:
01 When You Are Young
02 Outsiders
03 No Tomorrow
04 Pale Snow
05 I Don't Know How To Reach You
06 What I'm Trying To Tell You
07 Tightrope
08 Learning To Be
09 Like Kids
10 I Can't Give Her What She Wants
11 When You Were Young
12 The Fur & The Feathers 
illetve már egy videó is itt van az Outsiders dalhoz, tán épp a film idevágó részéből kiragadott képsorokkal:
Ennél több infóm már tényleg nincs!