Bő másfél, és így egy naptári évvel a zenekar leghosszabb dalait tartalmazó Demon után nem lacafacázott sokat a norvég poszt-progresszív art-rock zenekar legénysége, és október 23-ára már a boltok polcain lesz a Molok .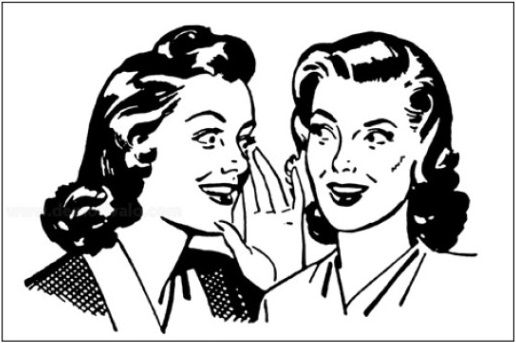 A mai világban finoman szólva sem jellemző ez a tempó, egyre inkább a 3-4 éves albummegjelentetéshez van szokva az ember, pláne ilyen soklemezes csapatnál. Ám náluk mégsem kirívó az eset, hiszen mindössze 13 évvel a Bravo debüt után (Sea of Tranquility, ojjé!) már a 9. stúdió LP-t bízzák a nagyérdemű kegyeire (precízkedőknek - mint én: helyesen a 8., a Bravót is hozzászámoltam).
Ezúttal rövidebb kompozíciókban gondolkodtak, így a számuk is megszaporodott: 9 a múltkori 2-5*-tel szemben, összidőtartamra mindenesetre hasonló a két mű: szűk háromnegyed óra.
Akkor már a dallista:
01 Park Bench
02 The Master's Voice
03 Bela Kiss
04 Know Your Time
05 Choir of Ancestors
06 – ABC
07 Algorithm (CD bónusz)**
08 Alarm
09 Molok Rising
Ezek közül a negyedik már elő is lett sztrímelve, így tessék meghallgatni:
Itt is hallatszik, amit már egy előhallgatáson részt vett hölgyemény kritikájából (amit sajnos most sehogy sem találok) kiolvastam, hogy a muzsikájukban ezúttal felszaporodtak a törzsi ritmusok. Az archaikus koncepciót erősítendő egy archeológus is közreműködik, méghozzá - állítólag - a legősibb hangszeren játszik, aminek a hangját valaha CD-re rögzítették, nevezetesen az Aga / Skåra stone-on (egyik cikkben így, másikban úgy), minthogy - ha minden igaz - a legutóbbi jégkorszak végén, cirka 10.000 évvel ezelőtt használták utoljára. Persze mindennek meg is van az elméleti miértje, hiszen - most már mondhatni, menetrendszerűen - konceptalbummal van dolgunk, amelyen fej-fej mellett haladnak a különböző vallási témák a legújabb tudományos eredményekkel. Az alaptörténet valami olyasmi, hogy a múlt század 20-as éveiben egy fickó "kikövetkezteti", hogy ha van valamilyen isten, akkor egy kőbe kell lennie bezárva. Aztán van valami gép is (talán épp az iménti emberünk csinálta), ami képes mindent kiszámolni, mind a jövőt, mind a múltat, na ő/az a Molok. Amúgy ezt meg az "emberiség mechanikus világképéből" vezetik le, azaz hogy elegendő információ birtokában mindent meg tudnánk határozni. Hát ez így elég zavaros nekem (is), a központi gondolatnak mindenesetre azt tartják, hogy az emberiség egy vigyázó isten nélkül nem tudja, hogy mi az élet értelme, és annak ellenére, hogy mindenfélével megpróbálja betölteni az ezáltal keletkezett ürességet, nagyon egyedül van az univerzumban. Hát igen, lehet ilyeneket gondolni!
Ezek után nagy levegő, és azért vessünk egy pillantást borítóra is:
Akinek megjött a kedve, előrendelheti az anyagot a Kscope webáruházában CD vagy LP formátumban, illetve az itunes-on is lehet már fizetni érte.
* számolási koncepció és bonus track kérdése, talán a 3 a legkorrektebb végeredmény. Vagy a 4. :D
  Sőt, nagyon cseles módon a 6-ot is ki tudom hozni, de azt nem árulom el csak így!
** furi időket élünk, a CD-n több szám van mint az LP-n, persze nyilván annyi az ok, hogy "egy fránya 3 perces dalért" nem akartak dupla LP-t nyomni. Ejnye!