önmagáról elnevezett, eleddig első szólólemeze. Azt ígéri, az anyacsapatban hozottnál finomabb, álmodozósabb oldalát ismerhetjük meg kreatív énjének (természetesen minden dalt ő jegyez).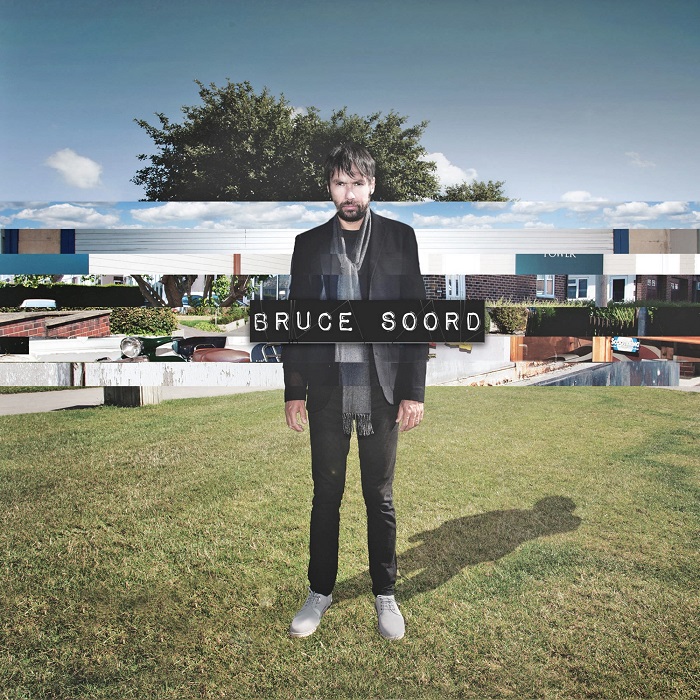 Itt azért megjegyezném, hogy a Radiohead-Porcupine Tree vonalú muzsikájával eddig sem állt messze az ilyesmitől. Mindenesetre akusztikusabb tényleg lehet a szokásosnál, minthogy a torzított gitár alkalmi használata mellett az elektronikához egyre gyakrabban és professzionálisabban nyúlt mostanság.
Amúgy akinek eddig nem mond semmit a fickó neve, ő csinálta a Wisdom of Crowds-ot Jonas Renksével, ill. csatlakozott is a Katatoniához a Dethroned & Uncrowned turnén. Mostanában egyre több 5.1-es mixet készít, pl. az új Tesseract lemezhez (Polaris), Tim Bowness idei anyagához (Stupid Things That Mean the World), a hó végén megjelenő Anathema koncerthez (A Sort of Homecoming), meg az Opeth Deliverance-ét is most turbózta fel. Szóval azt lehet mondani, ő a lovászfiú a Kscope istállóban (ahol természetesen Steven Wilson az istállómester).
Bruce otthon vette fel a lemezt (na jó, a házi stúdiójában) a nyáron, és mindössze Darren Charles (a számomra eddig ismeretlen, de belehallgatva egyáltalán nem kellemetlen alterprogsztóner? walesi Godsticksből) segítette ki némileg gitáron.
A dalok alapvetően önéletrajzi ihletésűek, a "fiatalság idealizmusát, és az elmúlt időket dicsőítik". Név szerint:
1. Black Smoke
2. Buried Here
3. The Odds
4. A Thousand Daggers
5. Willow Tree
6. Born In Dilusion
7. Field Day Part 1
8. Field Day Part 2
9. Familiar Patterns
10. Leaves Leave Me
Egy szám már most meghallgatható róla (figyeled a jó kis floydos gitárt?):
Akinek felkeltette(m) az érdeklődését, a Kscope kiadó webáruházában (azaz itt) előrendelheti, és ha megtette, a megjelenés napján (még egyszer: nov. 27.) már le is töltheti 5.1-es FLAC formátumban.
Tegye azt!