Három év után, szeptember 18-án érkezik az új My Dying Bride nagylemez Feel the Misery címen. A nyitódal már meghallgatható, nem egy szimpla darab. Mindenki győződjön meg róla maga: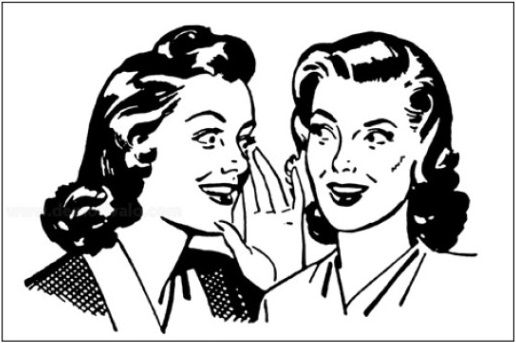 A dal szomorú pikantériáját az adja, hogy Aaron Stainthorpe énekes édesapja januárban hunyt el, nem sokkal azután, hogy rögzítették a tételt (a címe magyarul köbö: És az apám örökre eltávozott). A frontember egy interjúban kifejtette, hogy amellett, hogy a jelenlegi lemez felvétele a gyász miatt még az eddigieknél is nyomorúságosabb volt számára, ennek az új dalnak az élő előadása külön gyötrelmeket fog okozni neki (ha egyáltalán sort kerítenek rá valaha is).
A lemezre nyolc dal került fel, egyórás terjedelemben, e tekintetben tehát nem változtak:
1. And My Father Left Forever
2. To Shiver In Empty Halls
3. A Cold New Curse
4. Feel The Misery
5. A Thorn Of Wisdom
6. I Celebrate Your Skin
7. I Almost Loved You
8. Within A Sleeping Forest
mint ahogy az elhagyatott-szenvedős-nyomorúságos és persze szerelmes dalcímek is ismerősek lehetnek a "beavatottak" számára. Ami különlegessé teszi még az anyagot, hogy Hamish Glencross helyén újra Calvin Robertshaw penget, ám a dalírásba ő még nemigen folyt bele, lévén amire visszatért, Andrew Craighan gitáros már megírta az anyag 95%-át.
Illetve van azért némi ködösítés, mert valahol azt is olvastam/hallottam, hogy a stúdióban született még néhány közös szerzemény, illetve azt, hogy az albumot nemsokára követi egy EP is, annyi anyag gyűlt össze. Egy biztos, az utóbbi időben nem szenved a zenekar ötlethiányban, hiszen a 2012-es A Map of All Our Failures lemezt (amely számomra jelenleg a pályafutásuk csúcsa (volt már azért több is ilyen ;-)), és a nemzetközi sajtóban is nehéz olyan cikket találni, ahol nem borulnak térdre a nagysága előtt) szintén követte, sőt meg is előzte 1-1 fél órás EP. Ez utóbbiakat egybegyűjtve The Vaulted Shadows néven lehet (gazdaságos) beszerezni tavaly óta.
Állandó dobosa továbbra sincs a csapatnak, mostanában Dan Mullins segíti ki őket mind lemezen, mind koncerten. Ő amúgy már volt a csapat tagja 2007 és 2012 között, de a nagylemezek közül csak a For Lies I Sire-ön volt hallható a játéka. Mindezen túl még hangmérnököl is az albumon, Keith Appleton és a jó öreg Mags társaságában. Ennek megfelelően a felvételek az Academy Studios-ban zajlottak (Mags tanyája), a lemez pedig a Peaceville-nél jön ki (Mags kiadója, meg a MDB-é is). 
A borító egészen különleges, a templomablakokból ismerős ólomüveg (ha jól tudom - stained glass) mozaikot imitál, kb. azt lehet kivenni belőle, hogy "Szent Jonifácia magát szimbolikusan a Nap és a Hold közé imádkozva meteorként lerántja a Földre a Betlehemi Csillagot, a becsapódáskor agyonvágódottak hada meg alatta a pokolban nyüszög", de mindenki szemlélje meg maga, hogy igazam van-e:
Magáról a muzsikáról azt állítják, hogy  kevésbé lesz doomos a szokásosnál, és ezzel fordított arányban tán jobban death metalos. Ki tudja? Az cserébe biztos, hogy már nem kell sokat várni, hogy a saját fülünkkel ellenőrizzük a kijelentést, mindenesetre a fenti új dal az állításban foglaltaknak pirinyó jelét sem mutatja.
Végezetül az anyag előrendelhető a Peaceville honlapján, három verzióban is. A "sima" CD 10 forint, a legextrább ilyen-olyan izés meg közel 40. Ami mondjuk egy kissé túlzás, ha valaki nem elvakult gyűjtő, de egyelőre csak abban elérhető a bónuszlemez, ami 5 új dal remixét is tartalmazza (és ezért én pl. kíváncsi vagyok rá már most).
Peaceville