A magyar nyelven gyermetegen gusztustalanul hangzó név egy gitáros csajszit takar. Nem hinném, hogy sokan hallottak volna róla itthon, de ez túl sokat ugye nem jelent. Nemzetközileg elismert, a Rolling Stone magazin által 2006-ban közzétett "The New Guitar Gods" (új gitáristenek) listáján is szerepelt, mellesleg ott ő volt a legfiatalabb, és egyben az egyedüli nő!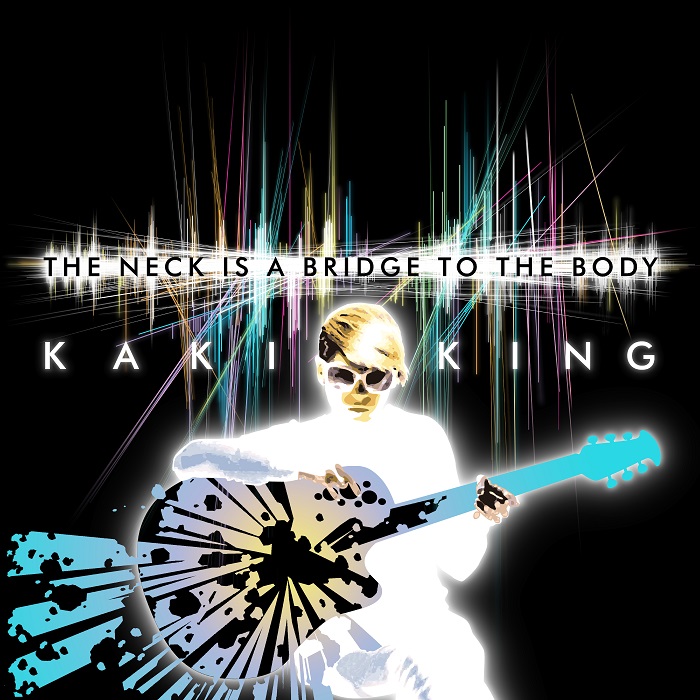 A következő évben kapott egy Grammy-jelölést is az Into the Wild filmzenéjéért (Michael Brookkal és Eddie Vedderrel közösen, utóbbinak azonos címen egy - szerintem kiváló - szólólemeze is megjelent akkor). Meglehetősen termékeny alkotó (na nem buckethead-i mértékben ;-)), a 2003-as debütálása óta ez már a hetedik lemeze (gy.k. ez azt jelenti, hogy összesen a nyolcadik), és közben még két EP-re is futotta. Ezalatt több irányváltást is eszközölt stílusát tekintve, az első két lemezen pl. még hagyományosabb zenekari felállásban zenélt, ezek közül én a Legs to Make Us Longert tervezem előbb-utóbb meghallgatni. Merthogy eddig csak az azt követő ...Until We Felt Redet hallottam tőle (azt is csak tavaly), amit szintén nagyra tartanak, bár engem egyáltalán nem fogott meg. Azóta állítólag elektronikusabb irányban is kísérletezett, de erre az új lemezre ez sem jellemző.
Kis túlzással egyszálgitáros, túlnyomóan akusztikus zenét kapunk, azért vannak pl. szimfonikus hátterek olykor, meg különben sem csak mint hagyományos hangszert használja a gitárját, hanem mindenféle effektet, hanghatást is kicsihol belőle, pl. a Thoughts Are Bornban csak kopog a hangszer testén. De mindjárt a nyitó In the Beginning pl. egy ambient tétel, amiben alighanem szintetizátorok is szerephez jutnak.
Nem akarnám szakértőként feltüntetni magam, lévén nem vagyok az, de nem helyezi előtérbe a technikás, ill. virtuóz játékot, inkább hangképeket fest, ami olyannyira igaz, hogy a Glowing Pictures vizuális céggel összefogva készítette el a Neck műsorát, és a show úgy néz ki, hogy ő a vetítés alján ül, és játszik. Hangulatos lehet élőben, egy videót meg is mutatok:
A mottója mindehhez valami ilyesmi: "A gitár az egy alakváltó. Valami, ami mindenféle stílusban tud játszani, és tényleg be is tudja tölteni a különböző szerepeket."  ok, elfogadom.
Elemezgetni nem akarnám, de senki ne higgye, hogy egysíkú az anyag, akad latinos hangulatú szám (Anthropomorph), lendületes akusztikus grúvra épülő szösszenet (It Runs and Breathes), meg olyan is, amiből kiderül, hogy azért megy a keze, ha akarja (Trying to Speak), bár azért gitárszólóra ne számítsunk.
Alighanem az ínyencebbek is találhatnak maguknak érdekesebb harmóniameneteket, nekem mindenesetre olvasás közben tök jó hangulatot csinált (na nem vidámat, csak passzolt a könyvhöz). Szerintem ha valaki meghallgatja, nem bánja meg!
Ha azt gondolnád, hogy ennél részletesebb is lehetne egy lemezismertetõ, kérlek kattints ide!