ami azért meglepő, mert tavaly júniusban jelent meg az előző, igazán jó kritikákat kapott Abandoned Dancehall Dreams (nekem is tetszett). De hát ha épp jönnek az ötletek, mit lehet tenni...
Bowness egyébként art pop/rock énekes, hallhatóan képzett (nekem sokszor kissé modoros) hanggal, és elsősorban Steven Wilson mellől szokás ismerni. Jelesül az 1987-ben alakult No-Man elnevezésű zenekar kizárólag kettejükből áll(t?). Igazán népszerű sosem lett, ma már szinte láthatatlan a Porcupine Tree és Wilson szólókarrierje árnyékában, de kultstátusznak azért örvend. 
Tim az évek során számos albumont vendégszerepelt - pl. a Rajna 2008-as Duality-jén vagy az OSI Bloodján egy évvel később, az utóbbi igazán hátborzongatóra sikeredett - , illetve nem egy kollaboratív lemeze készült - pl. Richard Barbierivel (Porcupine Tree) a Flame még 1994-ben, Giancarlo Errával (NoSound) Memories of Machines néven a Warm Winter nem is olyan régen (2011), amelyek szintén ajánlottak - a főzenekara mellett (gy.k. No-Man). Ám teljesen egyedül korábban nem igen jeleskedett. Miután azonban Wilson teljes erejével a saját csapatára koncentrál az utóbbi években, hősünk kissé elhanyagolódott (a legutóbbi, Schoolyard Ghosts nagylemez 2008-as), így kénytelen lett "magányosan" folytatni, de maga sem tagadja, hogy az útról esze ágában sincs letérni: "Amint az Abandoned Dancehall Dreams a Schoolyard Ghosts bátrabb és dinamikusabb továbbgondolásának tekinthető, úgy a most megjelenő Stupid Things that Mean the World az Abandone ugyanilyen irányú továbbfejlesztése. Azaz a következő logikus lépés, reményeim szerint azért némi meglepetéssel fűszerezve. Nagyon izgalmas volt a koncertcsapatommal közösen dolgozni az új dalokon, továbbá örömömre szolgál, hogy néhány vendégszereplő is tiszteletét tette nálam a stúdióban."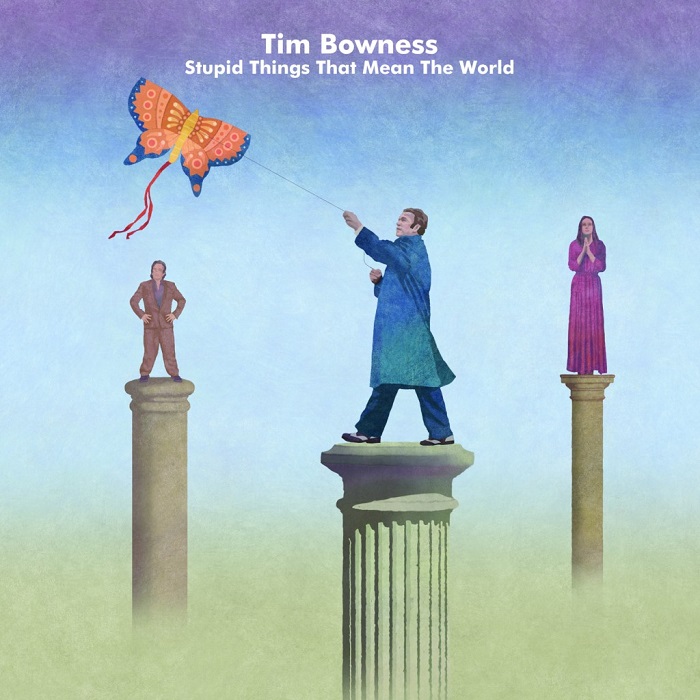 A zenészek között megtaláljuk Colin Edwint a Porcupine Treeből, Bruce Soord The Pineapple Thief-főnök amellett, hogy gitározgat, a mixelésért felelős, a közreműködők sorában pedig Peter Hammill Van der Graaf Generator-alapítót és Pat Mastelotto King Crimson dobost.