Merthogy június 8-án jön ki a világ legmegalománabb alternatív stadionrock szupersztárjának hetedik nagylemeze Drones címmel. A tervük az volt, hogy lecsupaszítják a zenéjüket az utóbbi időben rárakódott csili-vili mindenfélétől. Hogy ez sikerül-e, hamarosan kiderül, én nem hiszem, ám nekem végül is mindegy. Ha tetszik, akkor jó. Legutóbb nem volt annyira jó, úgyhogy a kísérlet a változásra biztos nem árt meg. A borító aranyos/vicces, nézzétek csak: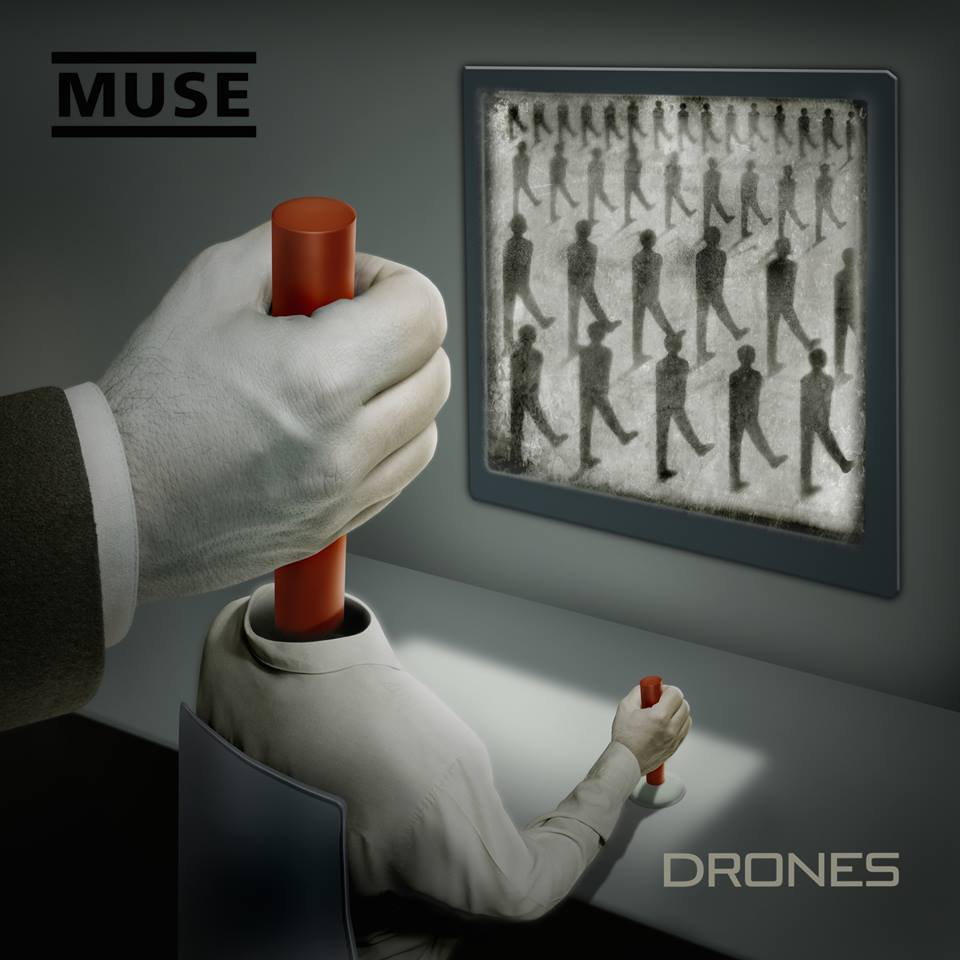 A dalcímekre is vethettek egy pislantást:
1. Dead Inside
2. [Drill Sergeant]
3. Psycho
4. Mercy
5. Reapers
6. The Handler
7. [JFK]
8. Defector
9. Revolt
10. Aftermath
11. The Globalist
12. Drones
Ezekből legalább két dalt már ismerni lehet. Én viszont nem teszek ki olyan dalt, amelyet még nem hallottam. Márpedig majd csak egyben a lemezt. Na nem kényszerességből, csak most épp ilyenem van.