Méghozzá nem is oly sokára, május 5-én. Még egy ilyen rendszeres szorgalommal dolgozó csapat nincs is a progresszív/avantgarde/extrém metal színtéren (na jó, az Enslaved). Ez most épp a 10-ik stúdiólemezük, úgyhogy az egyébként tapasztalatilag elég praktikusnak számrendszerünk okán jubilálnak. Nem valószínű, hogy ennek örömére, de a Mirai Kawashima által vezetett zenekar háza táján változások álltak be. Nem kell aggódni, nem a feleségével, Dr. Mikkaniballal adódtak problémák, hanem a kvázi őstag Shinichi Ikichawa gitáros cserélődött le You Oshimára. Hogy jelentős lesz-e a változás a hangzásban, majd kiderül, egyetlen gitáros lévén ez előfordulhat, bár úgyis mindig a kiszámíthatatlanságáról volt híres japán vezető extrém metal csapata.
A borító egész szürreális: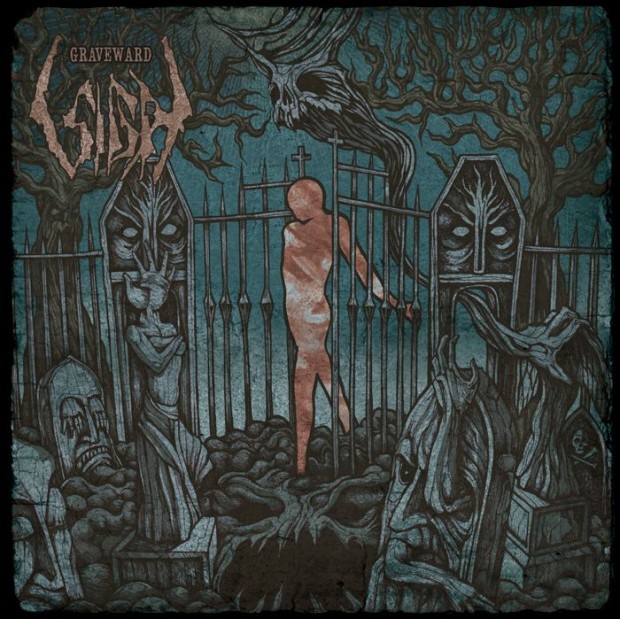 ám találkozhattunk már náluk ennél lényegesen borultabb alkotással is lemezfedélként.
A dalcímek igen csak hullaszagúak:
01. Kaedit Nos Pestis
02. Graveward
03. The Tombfiller
04. The Forlorn
05. The Molesters Of My Soul
06. Out Of The Grave
07. The Trial By The Dead
08. The Casketburner
09. A Messenger From Tomorrow
10. Dwellers In A Dream
Gondolom, most mindenki örül, pedig még nincs is vége az adrenalinemelő híreknek, az albumon ugyanis számos vendég is felbukkan (mind danolászik):

Köszönthetjük Sakis Tolis-t, a görög Rotting Christ gitárosát, Niklas Kvarforth-ot, a svéd Shining gyakran mentális ápolásra szoruló vezérét, Frédéric Leclercq basszusgitárost a DragonForce-ból, Matt Heafy-t a Trivium éléről, és maga Metatront, az általam nem ismert The Meads of Asphodel nevezetű, harsányan gyűlölködve kereszténységgyalázó experimentális black metalt játszó, és jó eséllyel középkormániás brit banda énekesét.
Lehet kezdeni számolni a napokat!