Ennél idiótább címet nem adhatott volna közelgő albumának a black metal valaha volt szimbolikus jelentőségű (bármit is jelentsen ez) avantgarde zenekara. Merthogy tényleg sikerült Arcturianra (fordított) keresztelni a május 8-án megjelenő immár (vagy még csak) ötödik anyagukat. Jó, tudom, hülyeség ezen fennakadni, meg érthető, ha definitív albumot akarnak készíteni, mert bizony már tíz év eltelt a Sideshow Symphonies óta. Lépjünk is tovább!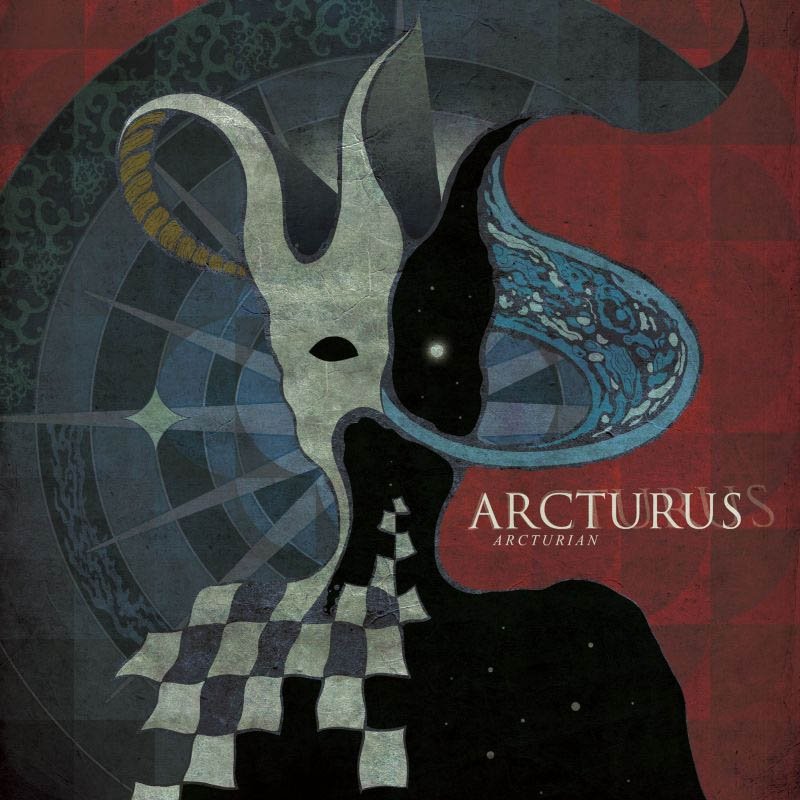 A borítóra pillantva sejthető, hogy most sem várható tőlük konvencionális anyag, ami örömteli. A határfeszegetések mikéntjével, és mennyiségével kapcsolatban nem akarnék találgatásokba bocsátkozni. Ha nem borítják ki a bilit (és nyalják tisztára utána), "csak" egy jól megírt lemezt kapunk tőlük a már ismert kereteken belül, én akkor is elégedett leszek. (Mert már negyvenesek, és azok a rockban ritkán kreatívak, mégha ennek alapvetően nem is örülök).
A felállás szinte változatlan a "múltkorihoz" képest, annyi történt, hogy Tore Moren gitáros távozott a csapatból. Ám neki a Sideshow csak a debütje volt a bandában, így cseppet sem nevezhető meghatározó embernek. Tehát: mikrofonnál a férfiakat és nőket egyaránt megszégyenítő torkú hangszálkirály ICS Vortex, a doboknál a Mayhem nagyágyúja, a szó szerinti pokolkalapács Helhammer, basszusgitáron a mélyek nagymestere, a trollnevű Skoll, gitáron a hatalmas viking király leszármazottja, a penge(tő)őrült Knut Magne Valle, és végül, de elsősorban a maszkabáli tört dallamok bestiája, a billentyűmágus Sverd.
Ahol ez a négyes összeáll, ott kő kövön, szív szárazon nem marad. Akkor sem, ha valójában öten vannak. Felveszik a bohócruhájukat, és abban bolondítják a népeket, akik megörülnek ettől. Most is ez lesz, figyeljük csak meg!
Itt vannak a dalok:
01. The Arcturian Sign
02. Crashland
03. Angst
04. Warp
05. Game Over
06. Demon
07. Pale
08. The Journey
09. Archer
10. Bane
címei.
Komolyabbra fordítva a szót, nagyot kell durrantaniuk, ha a Dodheimsgardot meg akarják szorongatni az idén, de ez már másik cikk tárgya kéne, hogy legyen. Ígérem Remélem lesz is!