Eléggé cikkcakkosan vezette sorsának teherautóját Portugália legismertebb metal fogata (és én meg mennyire idióta vagyok). Nem egyszer el is zötykölődtek vele hazánkba, és bizony kellemes élmények fűznek a koncertjeikhez. Emlékeim szerint kivétel nélkül lehengerlő teljesítményt nyújtottak a színpadon, és nem csak az eleve erőteljes atmoszférával rendelkező dalaik működtek jól, hanem a lemezen haloványka nóták is erőre kaptak élőben.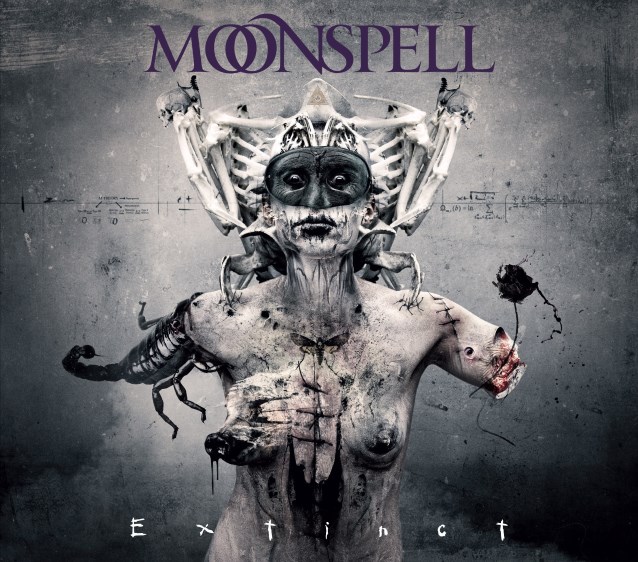 Mindez jó dolog, csak ha új lemez érkezik, kénytelen az ember azt értékelni, amit rögzítettek. Nos, ilyen tekintetben valóban hullámzó a minőség náluk. Nyilván megoszlanak a vélemények, hogy mikor mi hogy sikerült, megjegyzem, a sajátom alighanem nem egyezik a többségével (viszont az egyetlen igaz és helyes ;-)). Szóval: az igazán kreatív korszakuk végét a The Butterfly Effect jelentette még a múlt évezred legvégén. Addig minden anyaguk új arcát mutatta a csapatnak, és ha nem is voltak egyformán sikeresek, több mint jól sikerültek, eltekintve a B.E-től, ami egy gyenge közepes indusztriál próbálkozás volt. Aztán hátra arc, építkeztek a meglévő elemekből (azokból is elhagyva az elektronikus/ipari elemeket), ami, ne tagadjuk, biztonsági játékot sejtet. Így született meg a Darkness & Hope langyoska gótikája, ahol a dalok nagyja felejthetőre sikeredett (a kisebbje meg jó volt, az tény). Bizonyára ők is érezték a zabolázottság béklyóját, így a The Antidote-ot szigorúbbra vették, illetve az elejét legalábbis. És bizony, addig működött, amíg zúztak, utána menthetetlen unalomba fulladt.
Szegénykék ezután azt hihették, hogy rájöttek a probléma nyitjára, ezért utána - tőlük példátlanul - bekeményítettek a következő lemezre, és hogy ez mégsem jött be, azt mi sem bizonyítja jobban, mint hogy most eszembe sem jut a címe (és meg sem nézem...). Nem meglepő, hogy kezdtem leírni őket. Ám ekkor jött a Night Eternal, és ha valami, akkor az bátran odatehető a korai anyagok mellé. Hallani persze, hogy már nem olyan fiatal és lelkes a csapat, de lényegében hiba nélkül (bónusz dalokat is beleértve) szállítottak le bivalyerős dalokat. Akár a keményebb, akár a lágyabb arcukat mutatták, nem tudtam belekötni. 
Majd legutóbb, megmagyarázhatatlan túlbuzgóságtól fűtve, dupla albumot adtak ki. az Alpha Noirra kigyűjtötték a vadabb, thrashes hatásokat is felmutató darabokat, az Omega White-ot pedig darkos, gótmetalos slágergyűjteménynek szánták. Nekem ez így nagyon nem működött, egyszerűen túlontúl hasonló karakterűek voltak a dalok egymás után. Próbálkoztam a két lemez vegyítésével is, ideig óráig elhittem, hogy áthidaltam a problémát, de ma már azt mondom, bizony egyik oldalon sem voltak elég erősek a dalok. Ott kezdődik, hogy a thrash nem igazán passzol a sötét atmoszférájú világukhoz. Mondjuk egy album erejéig, érdekességnek jó volt, de ennél alighanem komolyabban gondolták. És sajnos az Omega White dalai sem maradandóak (nem csak azért, mert "lagymatagok", hanem kifejezetten uncsik).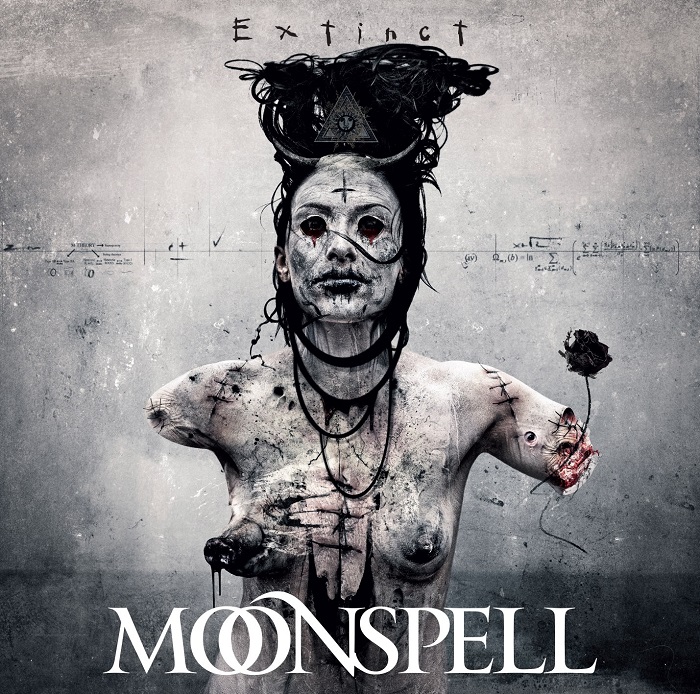 Most meg itt az új anyag, és elsőre azt mondtam: nem rossz, nem rossz, de van értelme ezt még így 40 fölött is csinálni? Ugyanis megint egy gótos-darkos light-metal albumot készítettek, és hallgatva ezt a fiatalos-csajozós-slágeres - igaz, borongós - dalcsokrot, hirtelenjében anakronisztikusnak tűnt. Hogy a jó öreg Ribeiro bácsi próbálja majd becserkészni a vastagon feketére mázolt arcú csajszikat, az egy dolog, de talán azok már nincsenek is. Más világ van már, nem tudom, hogy a mai tizenévesek mennyire hallgatnak Moonspellt. Az idősebbeknek meg ez így már egy picit komolytalan.
Szóval ezt gondoltam eleinte, bár el kellett ismernem, hogy a dalok jók. Sőt, néhány hallgatással később is erősnek tartom őket, ha nem is érik el a már ajnározott Night Eternal színvonalát. "Lágy eresztésből" ez a legerősebbjük az utóbbi 15 évben, és lévén, hogy felnőtt férfi fejjel is meg tudtam velük barátkozni, talán mégis van keresnivalójuk ezzel az anyaggal az emberek között. Ki fog derülni, ők meg levonják a konzekvenciákat, és legközelebb meglátjuk, mivel rukkolnak elő.
A zenészi teljesítményeket náluk különösebben nincs értelme méltatni, elég egyszerű a muzsikájuk, mindenki ügyesen hozza azt, amit hoznia kell. Annál fontosabb azonban a hangzás, és a hangszerelés, és szerencsére egyikre sem lehet panasz. Akadnak ötletes megoldások, nem egyszer például vonósok is előbukkannak, és ha csak színező jelleggel is, hozzátesznek az összképhez. Ribeiro énekes értelemszerűen kevesebbet használja a hörgős torkát, és amikor igen, akkor sem olyan erőteljesen. Ezzel arányban a tiszta énekes részek megszaporodtak, hálistennek odafigyeltek rájuk, és nincsenek hamiskás momentumok (sajnos az intonáció nem erőssége Fernandonak, egyes lemezeik, pl. Butterfly Effect, Antidote őrzik e tény emlékét az örökkévalóság számára). Az énekdallamok, ha sokat nem is tesznek hozzá a már ismert fordulataihoz, de a jobbak közül valók, és egész jól sikerült refréneket hozott össze nem egyszer.
A nyitó Breathe-t kifejezetten szeretem, tetszenek benne a hirtelen hangulatváltások. A Medusalem verzéje tiszta Sisters of Mercy, amúgy keleties dolgok vannak benne, a Domináé az egyik legeltaláltabb refrén (bár mintha a Scorpion Flowernek is ez lett volna, de hát az jó volt, nem? ;-)), bár mint említettem, a többi szám sem panaszkodhat. Emelgethetnék még ki ezt-azt, de felesleges. Kellemesen hallgatható a lemez, nem rombolja le az eddigi jó emlékeket az emberben a bandáról, sőt, néhanap a jövőben is elő fogom venni. Tény azonban, hogy a Moonspell túl van már a zenitjén, és nem nagyon van olyan, amit korábban ne hallottunk volna tőlük. Ám amíg ilyen ok dalokat kovácsolnak a már ismert alapanyagaikból, addig adogassák csak ki őket bátran!
Ha azt gondolnád, hogy ennél részletesebb is lehetne egy lemezismertető, kérlek kattints ide!