Eleve nem vagyok a Smashing Pumpkinsnak túl nagy barátja. Pedig minden adott lett volna, a 90-es évek közepén imádtam a grunge "műfajt", és pl. a R.E.M. nem egy albumát. Ajánlották is akkoriban a bandát, és hát miből állt volna, hogy legyen még egy kedvencem, amit vagy titkolnom kell némely vaskalapos (vagy direktebb előtagot alkalmazva a szóösszetételben: faszkalap) metalos haver elől, vagy folyamatosan baszogatni fognak vele. Az évek során hallottam is a csapattól ezt-azt, és be kell valljam, mindig ugyanaz volt a benyomásom: egyszerűen nem értem, hogy mit esznek ezen a bandán. Jó, elszólogathat éppen a háttérben, de az ég világon semmi nem fog meg benne.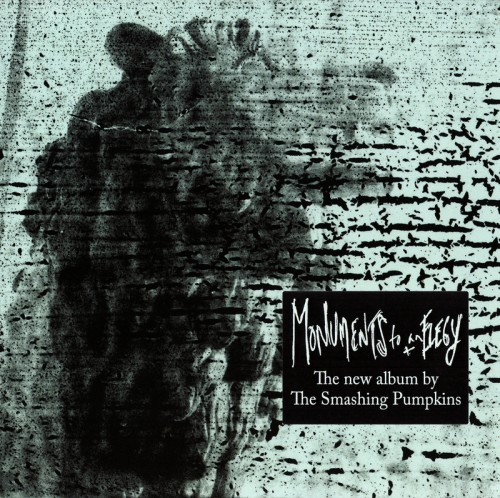 Ebben egy magabiztos tényező Billy Corgan nyifi-nyafi, affektálós hangja, amely - azontúl, hogy valamelyest irritál - semmiféle érzelmet nem képes kiváltani belőlem. De valahogy a zenéjük is többnyire átszalad rajtam, és semmi nem marad meg belőle. Pedig egész torzan használják a gitárt, ami nálam akkoriban már fél siker volt. Na mindegy.
Illetve azért nem, mert ez a lemez ugyanabban a cipőben jár, csak azóta a lábbeli bizony sokkal lestrapáltabb tűnik. Méghozzá azért, mert iszonyat bugyutácska popdalokból áll a szerencsére csak félórás, kilenc dalos lemezecske. Tudom, hogy írtam, és tartom is, hogy sok popzenét megkedveltem az utóbbi időben. Ám ez nem jelenti azt, hogy mindent lenyelek. Komolyan mondom, Nicki Minajt fantáziadúsabbnak látom ennél, méghozzá egy jó nagyságrenddel. Tőle legalább el sem várom, hogy valamelyest komolyan vehető legyen az, amit kiráz abból a mesterségesen baromba puffasztott valagából.
Ez itt bizony tingli-tangli a köbön, és az még a négyzeten (azaz kb. az ötödik-hatodik hatványon ;)).
Na, abbahagyom az átkozódást, inkább beismerem, hogy végig elhallgattam valamit. Méghozzá, hogy a 2012-es Oceania kifejezetten tetszett. Emlékeim szerint az igencsak elmélkedős, magadba fordulós anyag volt, valódi érzelmi töltettel rendelkező dallamokkal (mellesleg kétszer ekkora terjedelemben). Ezért is vagyok mérges, avagy csalódott. Mert ha valaki képes kifejezetten jó teljesítményre is, akkor miért adja ilyen olcsón magát. (Félreértés ne essék, nem az a bajom, hogy vidám - mellesleg nem is az -, hanem hogy szürke, lélektelen, együgyű, satöbbi.)
A korai anyagokról azt gondoltam, kéne még esélyt adnom nekik, hátha egyszer ráérzek. Ez esetleg még bekövetkezhet, de nagyot csalódnék magamban, ha a Monuments to an Elegy-t valaha is megkedvelném.
Ha nem értenéd, hogy hogyan lehet egy kritika ennyire rövid és tartalmatlan, kérlek kattints ide!