Hát, késlekedve ugyan, de folytatgatnám korábbról:
15. Seen: Intrigue and Love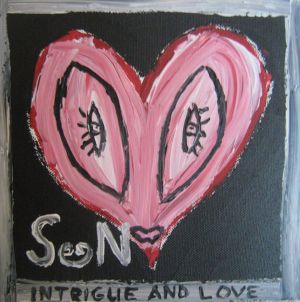 Ez aztán már igazán lenyűgözött. A nyitódalt egy életre nem felejtem el, az maga a rockzene (lásd a legjobb dalok listáját!). Aztán azért akadnak napfényesebb édes-bús pillanatok is (amikben én felfedezni véltem olykor a Candlebox világát, meg a King's X-ét is), ám mindvégig kiemelkedő minőségben játszanak. Az énekes (aki ugyanaz az Undos, aki a GMW lemezén is énekel, akik szintén rajta vannak a listán, csak az előző kupacban) teljesítménye az egyik legmeggyőzőbb az ezévi mezőnyből (legalábbis dobogós). A lemez egyébként igencsak spontán módon született, amit nem kevéssé hallani is, és mit mondjak, ennek az anyagnak erre volt szüksége. Én csak kívánni tudom, hogy működjenek minél tovább, és vegyenek fel zenéket sűrűn! Azok a magyar rockerek, akik meg nem ismerik őket, kapják össze magukat!
14. Swans: To Be Kind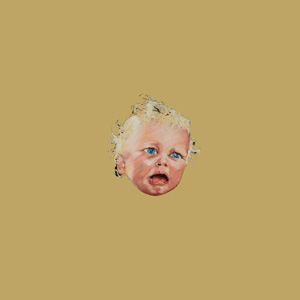 Tudom, hogy már a nem is tudom hányadik albumánál (és több mint 30 évnél) jár Michael Gira kísérleti ilyen-olyan zenekara, és már hallottam is tőlük lemezeket. Azonban most fogtak meg igazán először. A mű hallgatása közben már-már beavatási szertartáson érzem magam (természetesen valami pokoli, de legalábbis súlyosan kiábrándult és Istentagadó szektába készülök felvétetni becstelen személyemet). Egyszerűen nem evilági a hangulata (hanem túl?). És nem is unalmas a monstrumai ellenére sem. Lehet, hogy újra neki kéne futnom az előző The Seernek, mert az idejekorán elment mellettem, a mostani fülemmel meglehet, hogy értékelném. Amíg ráveszem magam, addig mindenki más, aki még nem tette volna (és nem tart az alvilági spirituális tartalmaktól), ezirányba tájékozódjon!
13. Devin Townsend Project: Z2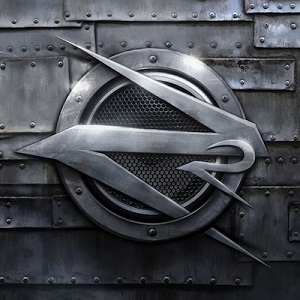 Ugye erről írtam ismerkedésünkkor, és annyira nem voltam pozitív. Hogy ilyen magas pozícióba került, sejtetheti, hogy nem kevéssé átértékelődött bennem. Valójában elég sok hallgatás kellett, hogy felfedezze a fülem az apró részleteket, amik igazán érdekfeszítővé varázsolják az anyagot, és értem ezt mindkét részre (uis. dupla albumról beszélünk, az első címe Sky Blue, a másodiké Dark Matter). Úgyhogy vár még rám egy nagyon alapos elemzés megírása, kicsit tologatom magam előtt, de alakul. Addig is azt üzenem minden Devin rajongónak, hogy ha laposnak tűnt volna számára, akkor menjen neki újra meg újra, mert bizony nem kevesebbet állítok, minthogy sokkal jobb, mint az eredeti Ziltoid album (aminek értelemszerűen ez a második része). A csomaghoz tartozó első felvonásban találhatjuk - (nem) kissé elnagyoltan fogalmazva -  a popzenei csemegéket, míg a második fejezet hozza a bolygóközi szájbersztorit, és az ezt aláfestő spacemetalmusical a progresszív rockzene legelvetemültebb ágait is gyakran imitálja. Ha valaki (még mindig) nem ismerné Devint, csak akkor kezdjen ezzel a duóval, ha soksok türelem adatott néki. Különben a legkézenfekvőbb bevezető talán az Addicted albuma a háborodott kanadai mesternek. Amiből nem sokat tudunk meg róla, de utána mondjuk még egy Epiclouddal a tarsolyunkban a Sky Blue-nak már nekivághatunk. A Dark Matterhez meg csak nem árt ismerni a Ziltoid the Omniscientet, mégiscsak az az előzmény.
12. Coffinworm: IV.I.VIII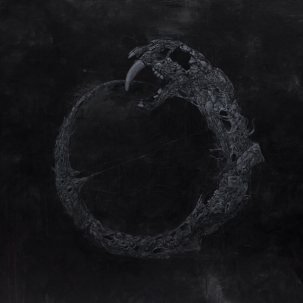 Ez az egész top 50-emen a legundorítóbb muzsika. Igaz, ez annak is köszönhető, hogy mélységesmély förmedvényt nem tettem rá (pl. Antediluviant), de nyugodjunk meg, a Coffinworm becsülettel kitesz magáért. A műfaj, amiben tevékenykednek, az a már általam is emlegetett friss keltezésű blackened sludge. Hat dalon át tökéletes szimbiózisát adják a sludge őrlő súlyosságának, és a black sivár sötétségének. Magas helyezésük mutatja, hogy a lemez elejétől végéig gond (és unalom) nélkül működik. Sőt, az album hemzseg a kreatív megoldásoktól, az egyedi, ötletes gitártémáktól. Igaz, egy szűkebb réteg hajlandó csak az ilyesmi befogadására, ám ha nem veted meg a nyers (na jó, kifejezetten brutális) zenéket, ki ne hagyd!
11. Behemoth: The Satanist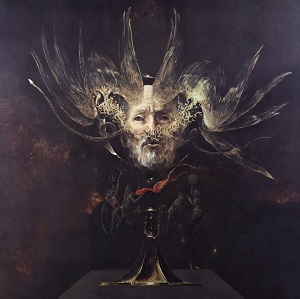 Azért ez sem piskóta. Hacsak nem a pokol tüzének hamvában sült pogácsa. Bevallom, én sosem kedveltem a Behemoth-ot. Túl sterilnek (és klisésnek) tűnt, amit csináltak (igaz, csak a 2-3 legutóbbi lemezükkel próbálkoztam). Most a (ténylegesen a) halál torkából visszatért Nergallal az élen olyan albumot készítettek, amitől leesett az állam. A Moonspell sosem volt ennyire gonosz, mégis valahogy az ő ördögidéző monumentalitásuk jutott eszembe az albumot hallgatva (különösen a Daemonarch "albumuk"ra gondolok). Piszok erős anyag, a hangzás kimagasló, élettel (azaz pusztulással) teli, a gitártémák mindvégig izgalmasak, és a dalok megkomponálásakor is nagyon ihletett állapotban lehettek, mert viszonylagos egyszerűségük és stiláris hasonlóságuk ellenére nem tudok beléjük kötni. Nem látok előre, hogy innen merre lehet továbblépni (mert stagnálni szerintem nagy hiba volna), de itt és most ez nagyon erősre sikeredett.
Na, ez a fejezet is elkészült, és legközelebb már a Top 10-be lépünk, úgyhogy közeledik a VÉG!