Rászántam magam a folytatásra, ha minden nap aktív leszek a cikksorozatban, akkor épp sikerül betartani amit már a múlt héten írtam, hogy ne vegyen senki se komolyan. Haladjunk hát tovább csökkenő sorrendben: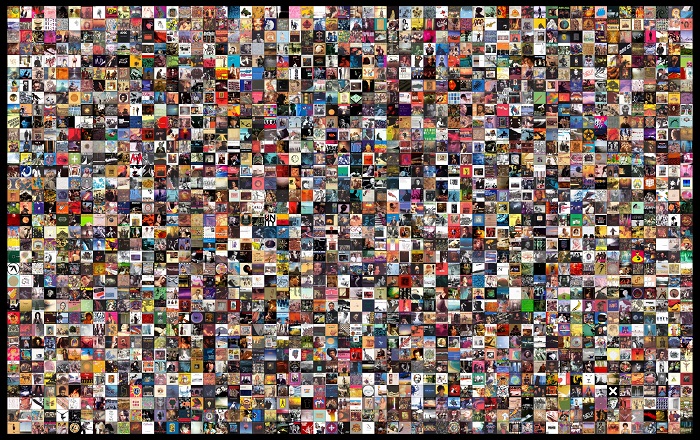 20. Agalloch: The Serpent & the Sphere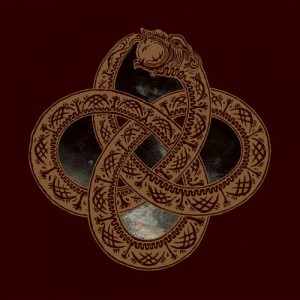 Nem tudtam mire számítsak, mielőtt hallottam volna, mert nemigen szokták ismételni magukat. Ellenben van egy markáns karakterük, amiről néhány másodperc alapján bármikor, bárhol felismerhető a zenéjük. Kiindulópontként a black metalra kell gondolni, de annak a "lágyabb", természetközeli ágára, mely gyakran használ akusztikus hangszereket, és főként dallam-, ill. hangulatorientált. Továbbá a neofolk hatásaik is sokszor tagadhatatlanok, ami a nagylemezeik közül talán a The Mantle albumukra volt a leginkább jellemző. Az azutáni mű (Ashes Against the Grain) nekem inkább Katatoniásnak tűnt (na nem plagizálás szintjén), és legutóbb pedig kidomborodtak a blackes elemek, olyannyira, hogy a tiszta éneket el is hagyták. Mostanra is előtérben maradt a mormogás, de zeneileg egy jóval gazdagabb, változatosabb anyagot kaptunk tőlük, amely természeti képeket tár az ember lelki szemei elé (már annak, aki vizuális, és rendelkezik kellő fantáziával meg beleérzéssel). Nem árt elárulnom, hogy már nem kevés zeneismerettel a tarsolyomban az Agalloch anno kifogott rajtam, és szürkécskének tűnt éveken át, azaz van valami, amire rá kell érezni. Így ha valaki elsőre becsődölne, nem vele (vagy nem csak vele :)) van a baj, a türelem és az idő megold(hat)ja a problémát. Viszont kár lenne elszalasztani az élményt! Nekem sokkal jobban tetszik, mint a Marrow of the Spirit a múltkor.
19. Grand Mexican Warlock: Hell Sweet Hell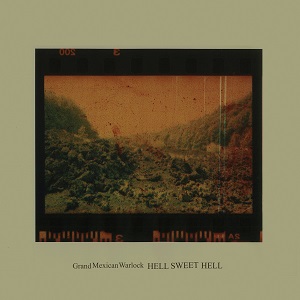 Aki nem tudná, kikről van szó, talán nem mondok nagy hülyeséget (csak kicsit), ha funkot, klasszikus hard rockot, grunge-ot, prog rockot, metalt (bár már nem annyira), és mondjuk Faith No More-t emlegetek a budapesti banda kapcsán. A második lemezre azért jóval letisztultabb lett a kép, van már egy markáns stílusuk, ami - ebben a formában - csak az övék. A kevésbé nyilvánvaló zenék kedvelőinél nagyobb sikerre számíthat az anyag, bár fogós melódiákban sincs hiány, úgyhogy (szinte) bárkinek érdemes esélyt adni nekik. A zenei anyag is kalaplengetésre ösztökél, de az énekteljesítmény okán még nadrágot is kell cserélnem (bár technikailag is igazán nívós, feelingben ad sokkal többet a szokásosnál).
18. Septicflesh: Titan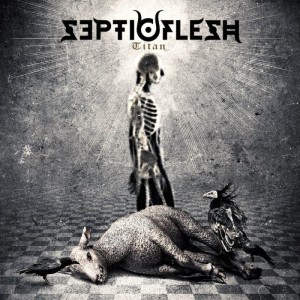 Rettentően elkapott ez az extrém metalt klasszikus nagyzenekarral vegyítő lemez. Úgy ér(e)z(t)em, itt sikerült tökéletesen megvalósítani azt a szimbiózist, amivel anno a Therion, Dimmu Borgir, meg még sokan mások próbálkoztak mikor több, mikor kevesebb sikerrel. Ám ilyen gördülékenyen, változatosan és fület gyönyörködtetően (hogy úgy ne mondjam, az ideához földi eszközökkel a lehető legközelebb jutva) még senkinek sem jött össze. Aztán olvastam valahol, hogy ez milyen rossz már az előző két lemezükhöz képest, mert azokban megtörtént az, amit én néhány sorral feljebb ecseteltem, ez meg csak gyengécske utánérzés. Hát. Akkoriban azok a lemezek - bár tudtam a létezésükről - elmentek mellettem. Lehettem én a hibás, és igaz ami igaz, azóta sem frissítettem az ismereteimet. Míg ez megtörténik, annyit mondhatok, hogy annak, aki szintén nem ismeri a megelőző anyagaikat, ezt mindenképpen tudom ajánlani, és van egy gyanúm - lévén nem csak magamat, mást sem tartok tévedhetetlennek - hogy túl szigorú volt a kollega. Persze az is lehet, hogy igaza van, nem is tiltok el senkit a korábbiak feltérképezésétől! Amúgy elég súlyos, sötét, monumentális zene, leginkább a death metal közelében leledzik, így nem mindenkinek való...
17. Sleeping Pulse: Under the Same Sky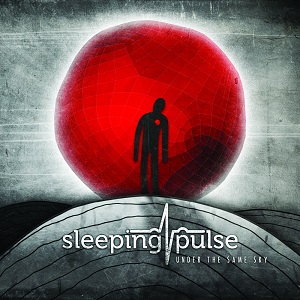 Erről sem láttam még magyar híradást (másmilyet se nagyon), pedig fontos! Legalábbis azoknak, akiknek az Antimatter név mond valamit. Ugye Mick Moss három igen jó lemez után úgy döntött, hogy az ex-Anathemás Duncan Patterson nélkül is viszi tovább a csapatot. Így született meg a depresszív zenék terén kikerülhetetlen és lenyűgöző erejű Leaving Eden (többek között Danny Cavanagh segítségével). Azonban az utána következő Fear from a Unique Identity - a remekművek utáni szükségszerű visszaesésen is messze túlmenően - haloványkára sikeredett. Slágeresebb, uram bocsá poposabb lett a megközelítés, de nem ez volt az igazi baj. Hanem hogy sokszor lapossá vált, unalomba fordult, sőt (sajnos) nemegyszer tábortűz körüli cserkészes danolászásra emlékeztető dolgok is előfordultak benne. Ejnye! Ez hallatlan! (Azért a lemez közel fele nagyjából oké így is.) Mindezt azért írtam le, mert talán Moss is érezhette a kreatív hanyatlást, és ennek köszönhető, hogy összefogott egy másik dalszerzővel, méghozzá a Portugáliából származó, és a Painted Black zenekarból ismerhető (én nem) Luis Fazendeiroval. Így érthető, hogy új néven adódott ki a lemez, viszont lehetne ám ez Antimatter is. Sőt, annak igen jóféle. Azaz erősen melankolikus dal(lam)okat kapunk rendre (annyira-annyira azért nem depós). És bizony nem is rosszakat. Nem állítom, mert nem is állíthatom, hogy túltesz a Leaving Edenen, de aki azt szerette, vagy csupán csak odáig van Mick (vagy Eddie Vedder ;-)) hangjáért, kizárt, hogy csalódjon. Bevallom, nem hallgattam még túl sokat, így a második fele nem állt igazán össze (akkor talán feljebb is lenne a listán), de sem stílusbeli, sem dalszerkesztési problémák nem merülnek fel szerencsére. Remélem hát, hogy a két évvel ezelőtti csak egyszeri kisiklás, és MM újult erővel tud visszatérni a már rég ígérgetett The Judas Table elkészítéséhez. Azóta készült róla kritika, elérhető itt!
16. Skindred: Kill the Power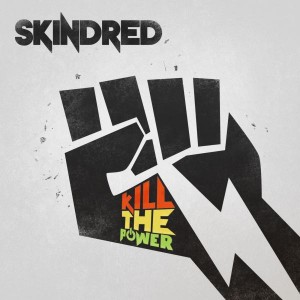 Húúú! meg Vááóó! meg esetleg Baszki! Kb. így tudnám a legrövidebben jellemezni, de talán nem árt, ha egy keveset még bogozgatok ezen: Ugye ők a ragga-metal elsőszámú képviselői (ha jól tudom). Igazi pörgős, bulizós, energiapumpálós a muzsikájuk. Valamelyest figyelemmel kísértem őket már hosszabb ideje, mert az ötletet nagyon jónak találtam, csak valahogy nem úgy jött át az egész, ahogy kellett volna. Másképp fogalmazva: az volt a benyomásom, hogy ebből többet is ki lehetne hozni. Namármost én pont arra tippeltem volna, hogy ezt némi durvítás és agresszió kíséretében kéne megpróbálni, ám most már tudom, tévedtem. Mert épp finomítottak a dolgokon, még azt is mondhatnám, hogy rádióbarátabb lett az egész. De a slágerességgel sikerült olyan direktté tenni az egészet, hogy az egészen ellenállhatatlan. Elkezdem hallgatni, és szétrobbant az adrenalin. Hiába szeretem én a bonyolult zenét, ha valami egyszerűségében kurva jó, akkor annak kell örülnöm. (Na azért ne értsük félre, nagyon is színvonalasan és ötletesen zenélnek!) Azért megjegyzem, hogy a több mint egy tucat dal között akad néhány, ami nem üt akkorát, de a versszak-refrén szerkezetű dalcsokroknál ez nagyjából óhatatlan. Viszont biztos, hogy a teljes listámat tekintve ez a legpozitívabb hangulatú cucc. (És a 16. helyen van, nem is vagyok én olyan depresszív hajlamú... ;))
Ha minden jól megy, hamarost folytatom...