Nekem bizony ez a név az égegyvilágon semmit nem mondott. Talán nem vagyok egyedül, úgyhogy megpedzek mégegy nevet: Anacrusis. Ha ez már ismerős, akkor helyben vagyunk. Ha nem, akkor annyit tudok még hozzáfűzni: progressive thrash metal. Igen, ebben a csekély számú zenekart felvonultató alirányzatban alkotott valamikor, bő 20 évvel ezelőtt az Anacrusis. Kenn Nardi meg az énekes-gitárosuk, ill. a dalszerzésben is jelentős mértékben részt vett (gy.k. ő volt a főember). Még '93-ban, négy lemez után oszlott fel a csapat, azonban 2009-ben aktivizálták magukat, és készültek a visszatérő lemezre. Ez végül nem jött össze, de Nardi nem akarta hagyni veszendőbe menni az addigiakat, ezért befejezte egyedül az albumot.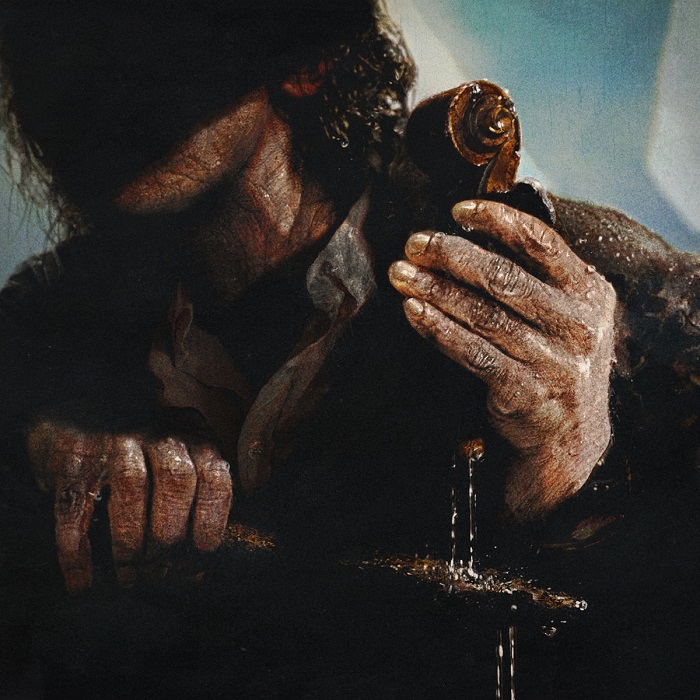 Illetve valószínűleg ennél több is történt, mert igen extrém méreteket öltött az anyag. Egyedül Jerry Cantrell Degradation Tripjéhez tudom hasonlítani terjedelmileg, de bizony még az sem ér fel a válláig. Ugyanis közel 160 perces a mű!!! És bár két cd-re ráfért, azért az ilyet tisztességes hozzáállással 3 részletben illene kiadni. Mint látható, nem így történt, és asszem nem kell figyelmeztetnem senkit, hogy ember legyen a talpán, aki egyben le tudja nyomni az egészet! Persze értelmetlen is, mert lehetetlen lekövetni. Viszont jó hír, hogy ha nem erőszakoljuk meg magunkat feleslegesen, és például részletekben hallgatjuk, akkor rendben van ám az egész! :) (Amit mellesleg a Degradation Tripről nem állítanék, de ez nem témája a cikknek...)
Olyannyira, hogy valóban lehetne ez az új Anacrusis lemez (ill. lehetnének az új Ana. lemezek ;)). Igaz ami igaz, Nardi dobgép használatára kényszerült, de engem különösebben nem zavart, talán mást sem fog. Ja, aki nincs képben, anno a banda thrash metallal indított, és igazán progresszívnek csak az utolsó két albumuk tekinthető. Nem voltak őrülten technikásak, de azért akadtak elég ötletes témáik. Ami a legfőbb különlegességüknek számított, hogy Nardi - végig megtartva a thrash-en belül igen szélsőséges rikácsolását is - new wave-es, darkos-szinti popos dallamokat hozott, és ezekhez a zene is idomult valamelyest. Akkoriban feldolgozták a New Model Army-tól az I Love the World-öt (szvsz kiválóan sikerült), és bár nagyon egyszerű, úgy érzem, találó is azt mondanom, hogy ha az tetszik valakinek, akkor nem fog mellé a zenekarral (persze ha egyébként szereti a thrash-t).
És akkor mindezek fényében néhány gondolat a Dancing with the Pastról: A mai napig megmaradtak a thrash-esebb részek, számok, de tagadhatatlan, hogy arányaiban több a dallamos téma. Nem egy poposabb szerkesztésű, vagy legalábbis csak tiszta éneket tartalmazó egész jó dal is felbukkan, persze továbbra is a 80-as évekre kell gondolni (az NMA mellett egy Sisters of Mercy-vel sem tévesztünk célt). Viszont dereng valami arról, hogy milyen volt, amikor régebben elkapott a zenéjük futurisztikus-cyberpunkos feelingje, és bizony itt azt sehol sem érzem. Meg nekem a gitártémák sem túl izgalmasak, és a szintik is archaikusnak tűnnek. Sőt, bevallom, nem nagyon hinném, hogy fogom még ezt az anyagot hallgatni a későbbiekben. De: ezek csak az én személyes preferenciáim (bőven elég más technikás(abb) zenét hallgatok), az anyaggal nincs gond, csak nem áll (már?) hozzám túl közel. Ám ha valaki rajongó volt, feltétlenül ismerkedjen meg vele, akik meg ezidáig nem hallottak róluk, azokat sem tiltom el, de azt ajánlom, előbb teszteljék az anyazenekartól a Manic Impressions-t és a Screams and Whispers-t! Aztán ha van még igény, akkor jöjjön ez (ami garantáltan elég lesz egy darabig)! Egy mindenesetre biztos: az Anacrusis régen egyedülálló volt, és a mai inkarnációja is üde színfolt a palettán. A végére legyen itt egy dal, ami például kifejezetten bejön:
Ui.: Nekem igazán csak az egyik tetszett a Manic és a Screams közül, de szégyenszemre nem emlékszem, hogy melyik. Ezt csak azért mondom, hogy az egyik ne tántorítson el a másiktól!
Ha azt gondolnád, hogy ennél részletesebb is lehetne egy lemezismertető, kérlek kattints ide!