"Eljő egyszer az idő: Be fog rúgni a Földgolyó!"
énekelte Katona Főnök valamikor réges régen.
Most pedig annak jött el az ideje, hogy - remélhetőleg szerencsésen döntve - felrúgjam az idáigiakat, és új alapokra helyezzem a rovatomat. Mert rettenetesen értelmetlennek látom szakmányban felsorolni a lemezcímeket. Ha vki elolvassa, túl sok, azt se tudja mihez fogjon, és minek is, így aztán nem is csinál semmit, legközelebb meg ide se kattint. Szóval az az új ötlet, hogy pár anyagot ajánlok majd, de lehetőleg néhány sorban kedvet is csinálok hozzá, ill. legalább indoklom, hogy mit keres itt.
Primordial - Where Greater Men Have Fallen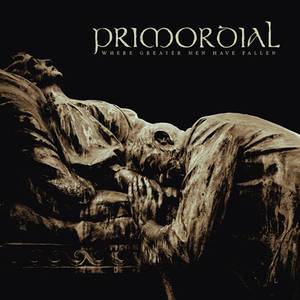 Nem kezdőknek való. Kellett néhány hallgatás (amihez a bizalmat már bőven megszerezték az anyagaikkal), mire kezdtem hallani, hogy ez az új lemez is meghálálja a törődést. Bár elsőre hol önismétlőnek, hol egyszerűen szürkébbnek tűnt a tőlük megszokottnál, elkezdett összeállni. Még nem repesek, de aki képben van velük (pláne, ha odáig van értük), fel ne adja!
Ha viszont nem tudnád, kik is ők, akkor válaszd a To the Nameless Deadet ismerkedésül (ha gyors sikerre vágysz), vagy a The Gathering Wilderness-t (ha szereted a komolyabb kihívásokat, amik aztán hónapokig tartó orgazmus katarzishullámokban végződnek)! Aztán. Majd. Valamikor. Ezt.
Lunatic Soul - Walking on a Flashlight Beam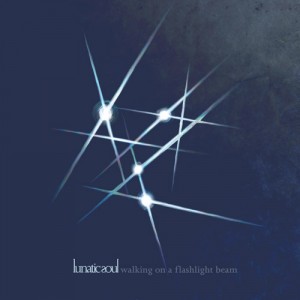 A Riverside-főnök szólóprojektje. Annak is a kb. 3. (2-4) lemeze. Ügyesen csinálja, mert markáns a különbség az anyabandához képest. Néha van azért ismerős dallamfordulata, de szép a hangja, úgyhogy nem tud zavarni. Elsőre ez sem tűnt nagy eresztésnek, de aztán mégiscsak, és: kifejezetten FÜLHALLGATÓS zene. Szóval úgy tud élni igazán. Nagyon impozáns a hangzása, na meg a dalok is működnek. Minimálzene, gépalapok, akusztikus gitárok, ambient részek vannak. És sokkal jobban tetszik, mint a Riverside tavalyi műve. Bárkinek ajánlom egy fáradt nap után éjbemerüléshez. Van azért egy komor aurája, úh. csak óvatosan...
Ha nem ismernéd a Riverside-ot, a Porcupine Tree nem rossz kiindulópont. Ha a PTree-t sem ismered, az a mai világban már baj. A Riverside-tól kezdésnek az Anno Domini High Definitiont ajánlanám, ha ehhez az anyaghoz akarsz közelíteni, akkor meg a Memories in My Head EP-t. A Porcu-t nem ismerőknek meg mondjuk az In Absentia-t (és aztán az összeset...). 
Live - The Turn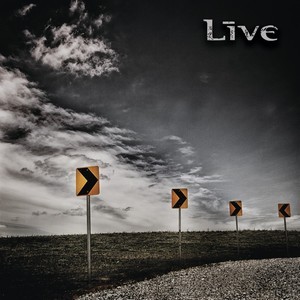 Valaha volt Live rajongók, figyelem! Megérkeztek új énekessel!
Meglepne, ha volna olyan, aki nem vesztette el a fonalat még Ed Kowalczyk kidobása előtt. Jó hír, hogy sikerült egy olyan frontembert a helyére találni, aki tisztességgel el tudja énekelni a régi dalokat. Pótolni persze nem lehet Edet, de alighanem ennek így kellett lennie, mert nagyon nem működött már a kémia... Ami a lényeg: ÉRDEMES próbálkozni az új lemezzel, nagyon is! Persze több idő kell neki a szokásosnál, mert az ember óhatatlanul és önkénytelenül hasonlítgat, hol a különbségek zavarják, hol a hasolnóságok, és idő kell a megbékéléshez. DE: sikerült jó számokat írni. Az biztos, hogy az V óta nem volt ilyen értékes anyaguk. És mivel nekem kb. 4-5 hallgatás ill. 1-2 hónap kellett, hogy működjenek a dolgok, és elhiggyem, hogy érdemes volt folytatniuk, mindenkinek kitartást kívánok, a munka majd meghozza gyümölcsét!
Ja, és grunge-alternative-hard rock a stílus, abból meg igazán csúcskategória voltak valamikor. Ha nem ismerted, kezdhetsz ezzel is, de az első 5 lemez kötelező, és elég különbözőek, nem feladni 1-2 után (na jó, személyes kedvencem az A Distance to Here)!
Revocation - Deathless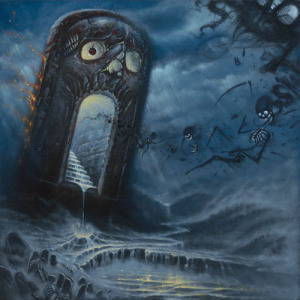 Death metal. Akit ez nagyon riaszt, kerülje el. Akit csak egy kicsit, feltétlenül kezdje el hallgatni. Ha szereti az izgalmas dolgokat, úgysem tudja abbahagyni. Hihetetlen professzionalitás, ötletesség, virtuozitás, zeneiség, stílusbeli sokféleség, és persze azért aprítás, brutalitás, lefejezés is akad. Ami biztos, ha ők volnának a mérce, nem sokan zenélnének. De ahelyett, hogy fitogtatós volna, csak mérhetetlenül élvezetes.
Bevallom, nem ismertem az eddigi lemezeiket, aki képben van, annak nem tudhatom, mennyire ad újat (bár mintha jobb kritikákat kapott volna az előző lemeznél). Mindenesetre egy időre elég számomra ez, mert úgysem vagyok képes feldolgozni az ilyet nagyobb mennyiségben. Aztán majd, majd...
És valamiért beugrott a Protest the Hero, nem a pajkosság miatt, és nem is az énekes okán (itt csak ilyen-olyan hörgés akad), hanem talán a pofátlan természetességű eregetésétől a jobbnál jobb témáknak úton-útfélen.
Björk - Biophilia live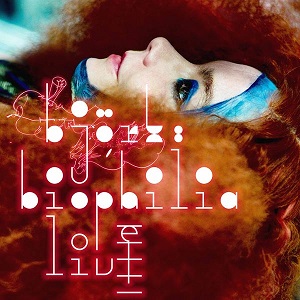 Igyekszem barátkozni a csajszival. Igazából már sok-sok éve igyekeztem, és néhány dalt leszámítva nemigen sikerült. Már-már azt gondoltam, hogy nem nekem találták ki őt (meg hogy biztos szar ugye, ha nekem nem tetszik), aztán valamikor véletlenül meghallgattam a Medúllát. És némi bemelegedés után elkapott, beszippantott, és lenyűgözött a briliánssága. (Az egy csaknem teljes egészében acapella anyag, és jórészt emiatt különleges, úgy látszik, nekem ez kellett ahhoz, hogy "beüssön".) Azóta többnyire jóban vagyunk. Már Björk és én. Bár csak ritkán találkozgatunk. De többnyire érte(ni véle)m már, hogy mit akar mondani - némi erőfeszítéssel persze. Így van ez ennél az anyagnál is. Időnként el-el kalandozom, nem tudok már úgy figyelni, de addig, meg aztán megintcsak nagyon is lebilincsel, elvarázsol. És persze látom magam előtt, pedig csak audiót hallgatok. (Képek alapján mondom: érdemes lehet megnézni).
Szóval csúcsminőségű hangzás, halál profi előadás, igazi szuperprodukció, mégis van egy underground hangulata, Björk meg a fantasztikus hangjával temészetesen lubickol a saját maga ásta mélyvízű medencéjében. Hihetetlen absztrakt hangulatok teremtődnek, alakulnak át, majd tűnnek tova feldolgozatlanul a semmibe, ha nem figyeltünk eléggé, de így van ez rendjén.
Ha valaki meg nem tudná, sok az elektronikus alap, de nagyon nem közhelyes módon, sokszor meg merészen kísérletezős a zene(?), így progresszív dolgok kedvelőinek mindenképp ajánlom legalább a hosszúra nyúló ismerkedés kezdetét, akár ezzel (az első anyagai - kb. Debut, Post - jóval dalközpontúabbak/poposabbak voltak, nekem pont kevésbé tetszenek egyelőre, bár 1-1 sláger odavág).
Huh! Hát most ezt sikerült. Rögtön sokkal pofásabbnak érzem, máskor meg majd meglátjuk...
Jó szerencsét!