Na, ezt aztán jól kitaláltam. Ilyen címre biztos nem fog klikkelni senki, mert még utalás sincs rá, hogy miről lesz szó. De ha meg odaírnám, akkor minden hírnek külön poszt kéne, azt meg nem akarom. Aztán, hogy valóban érdekesek-e ezek a hírek? Számomra talán.*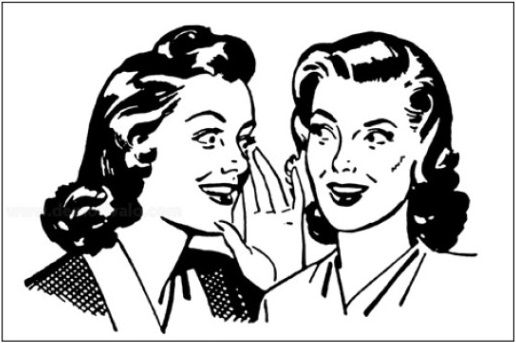 Elsőre próbálok olyanokat írni, amiket még nem olvastam máshol magyarul.
 1. A kiváló epikus doom zenekar, a svéd Isole hatodik albumához érkezett. The Calm Hunter címmel jelenik meg november legvégén, hagyományaikhoz híven hét új szerzeménnyel:
01. The Calm Hunter
02. Dead To Me (The Destroyer Part I)
03. Into Oblivion
04. The Eye Of Light
05. Perdition
06. Alone In Silence
07. My Regret (The Destroyer Part II)
2. A fantasztikus art-rockot játszó Raised by Swans harmadik nagylemeze Öxnadalur címmel azonban már november elején elérhető lesz.
3. Mindenféle népeket bevont a világ minden tájáról a norvég avantgarde-extrém metal Solefald Kosmopolis c. új anyagának munkálataiba. Idén végül csak az EP terjedelmű első rész (Nord) lát napvilágot, de a Sud-re is csak január 26-ig kell várni.
4. Az undorítóan lenyűgöző, és gondolom szinte minden ember számára ismeretlen Atriarch még ebben a hónapban lesújt ránk az An Unending Pathway-jel, állítólag erőteljesebb black hangulatokkal, a számcímek: 
01. Entropy
02. Collapse
03. Revenant
04. Bereavement
05. Rot
06. Allfather
07. Veil
5. Dave Gahan és a Soulsavers folytatja a brilliánsra sikerült tavalyelőtti együttműködést, az újabb közös lemezt 2015 során már meg is szeretnék jelentetni. Remélem maradnak a gospellel és blues-zal átitatott zenénél.
6. Jövő év március idusára új portugál Moonspell várható Extinct címmel.
7. Úgy tűnik, tényleg felgyógyult Daniel Gildenlöw, mert érkezik a rég ígérgetett Falling Home elnevezésű akusztikus anyag. A címadó új dal, a többi régi, illetve akad két feldolgozás is. Ha csak hozza a 12:5 szintjét, akkor is zseniális lesz, úgyhogy előre örüljünk együtt a ma már sokak által rühellt Pain of Salvationnek!
Csókolok mindenkit!!!
* Szerencsére utóbb ezeket a problémákat ilyen-olyan módon, és különböző fázisokon keresztül sikerült orvosolni (valószínűleg a folyamat még nem ért véget) például alcímbe be tudom írni a hírek főszereplőit. Azonban erre más alkalommal nem került sor, ide is csak most utólag (jó 10 hónap múlva, amikor már rég nem aktuális**) írom be.
** Érdekes, hogy az egyik hír végül is még aktuális, bár valószínűleg nem úgy lesz ahogy mondták. ***
*** Igen, Dave Gahanékről van szó, azazhogy róluk nem volt azóta sem, így kétlem, hogy még idén megjelenne az új album.